Year 5 Blog!
Week beginning 09/05/21
Week beginning 02/05/21
Week beginning 25/05/21
Week beginning 18/04/21
Week beginning 28/03/21
Week beginning 21/03/21
Week beginning 14/03/21
This week, year 5 were invited to Thomas Clarkson Academy, Wisbech, to participate in a PE lesson. Despite their nerves, the pupils worked hard in a Secondary School level basketball lesson. They showed great team work, determination and communication. The staff at Thomas Clarkson Academy commended year 5 pupils for great behaviour and listening skills!! Well done year 5 and what a fantastic opportunity.
Week beginning 07/03/21
In geography, year 5 have been studying local issues. We have been learning about the role of a local councillor and how they identify and manage local issues. This week we conducted some fieldwork to identify the local issues in our local area, Elm.
Week beginning 28/02/21
On Thursday, Year 5 had enjoyed @WorldBookDayUK. We completed a range of exciting activities. We entered designs to the National Book token competition. After that, we listened to a range of authors sharing their stories and illustrators sharing their inspiration. We then engaged in BBC Teach Live lesson, where we looked at our favourite book and completed a story mounting and an advert. Then, in the afternoon we shared our favourite stories with other children from Year 1.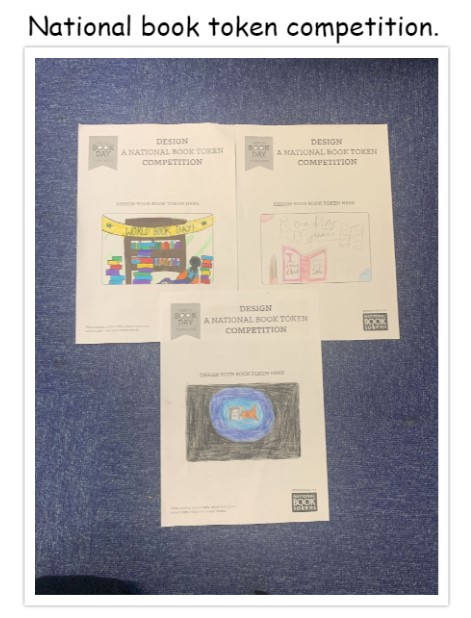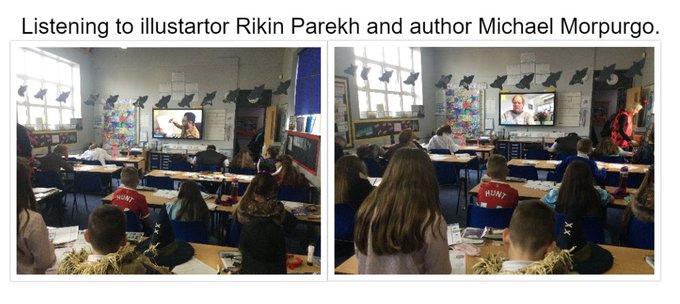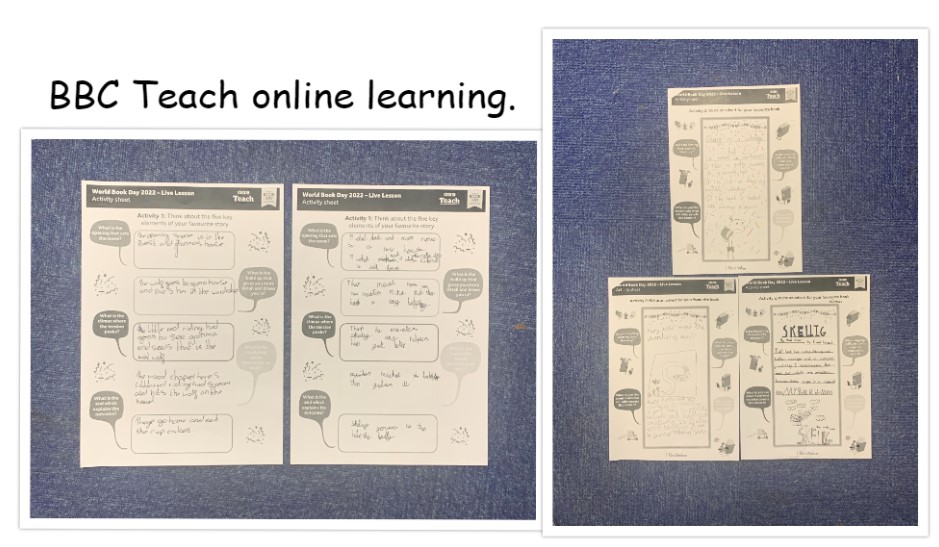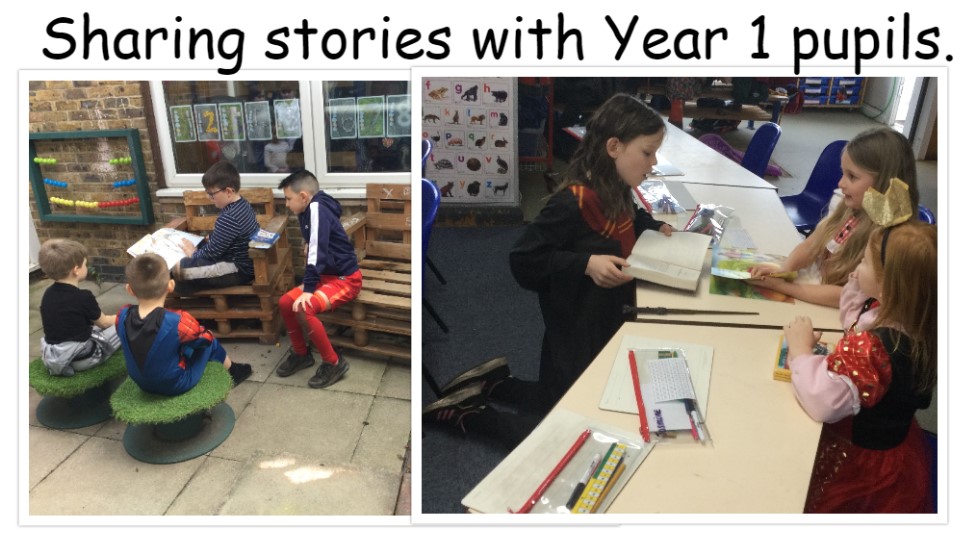 Week beginning 21/02/21
In English, year 5 are reading The Lion, The Witch and the Wardrobe. We have been inspired by C.S. Lewis' use of personification to describe settings. This week, we tried to use personification in their own descriptions! Miss Hemsley was blown away by the accurate use of personification and previously learnt literary devices.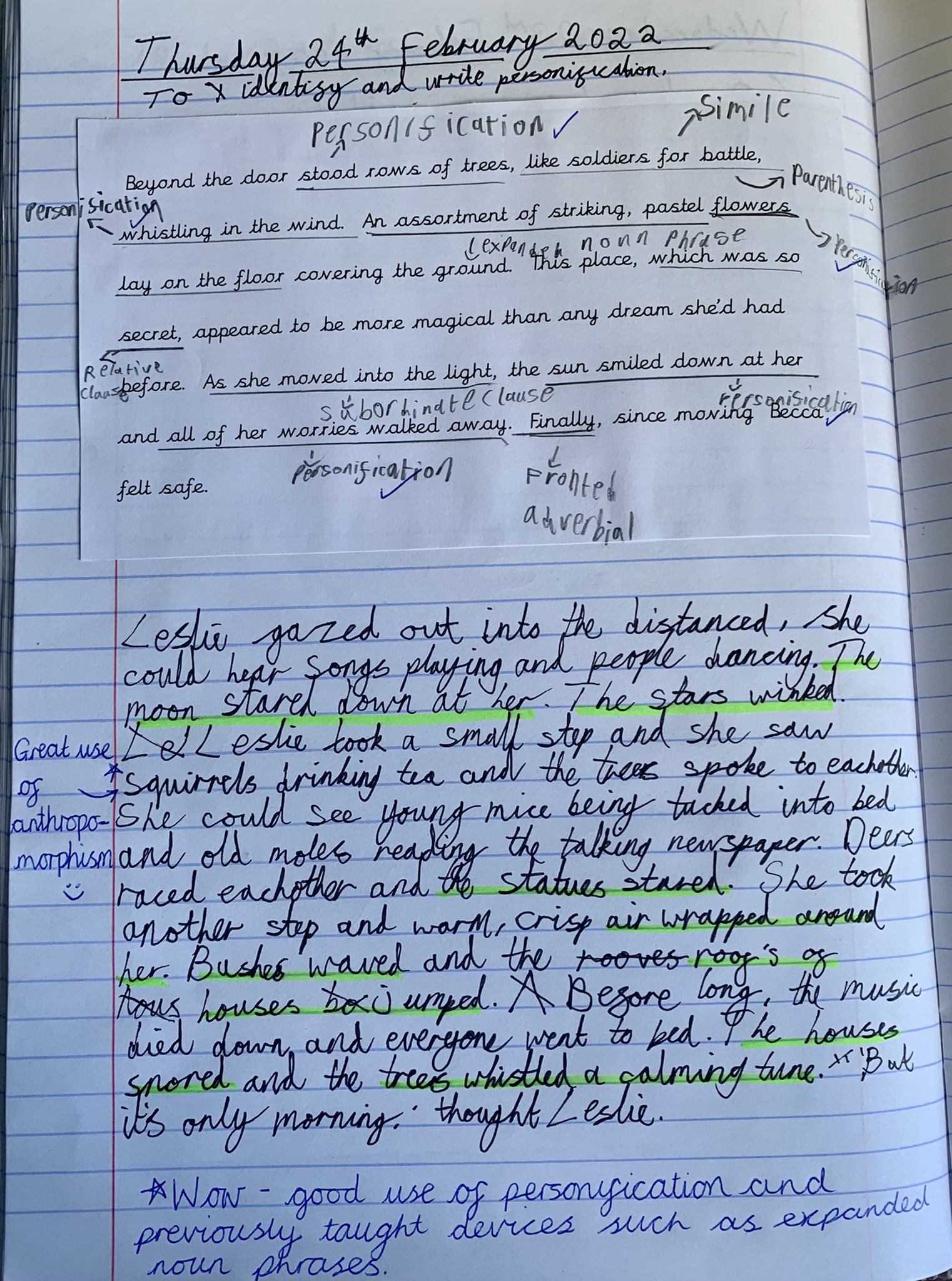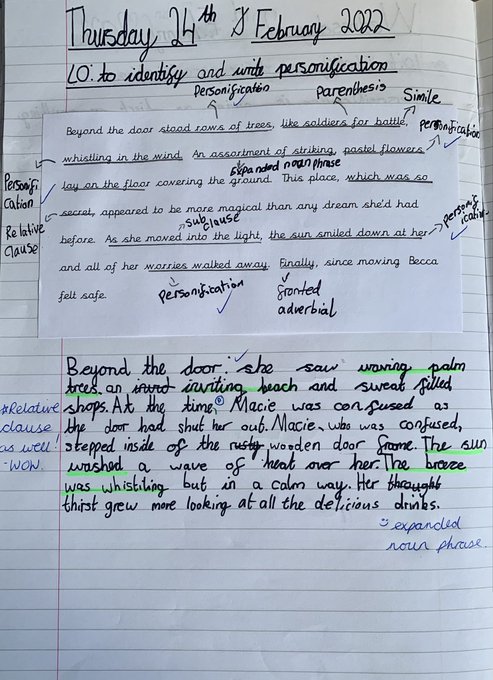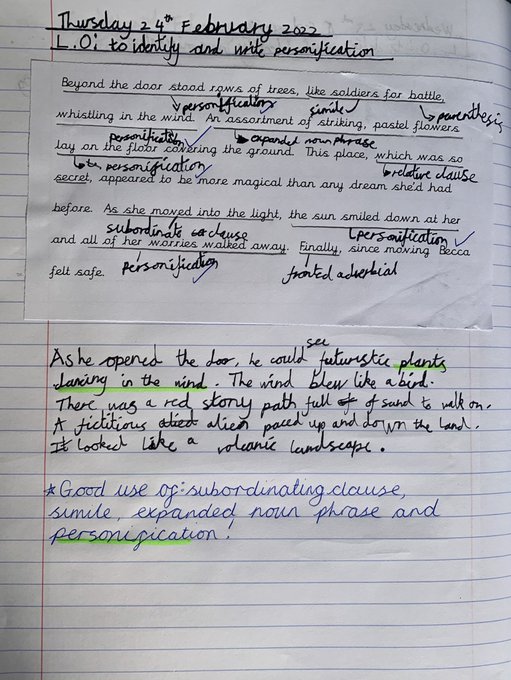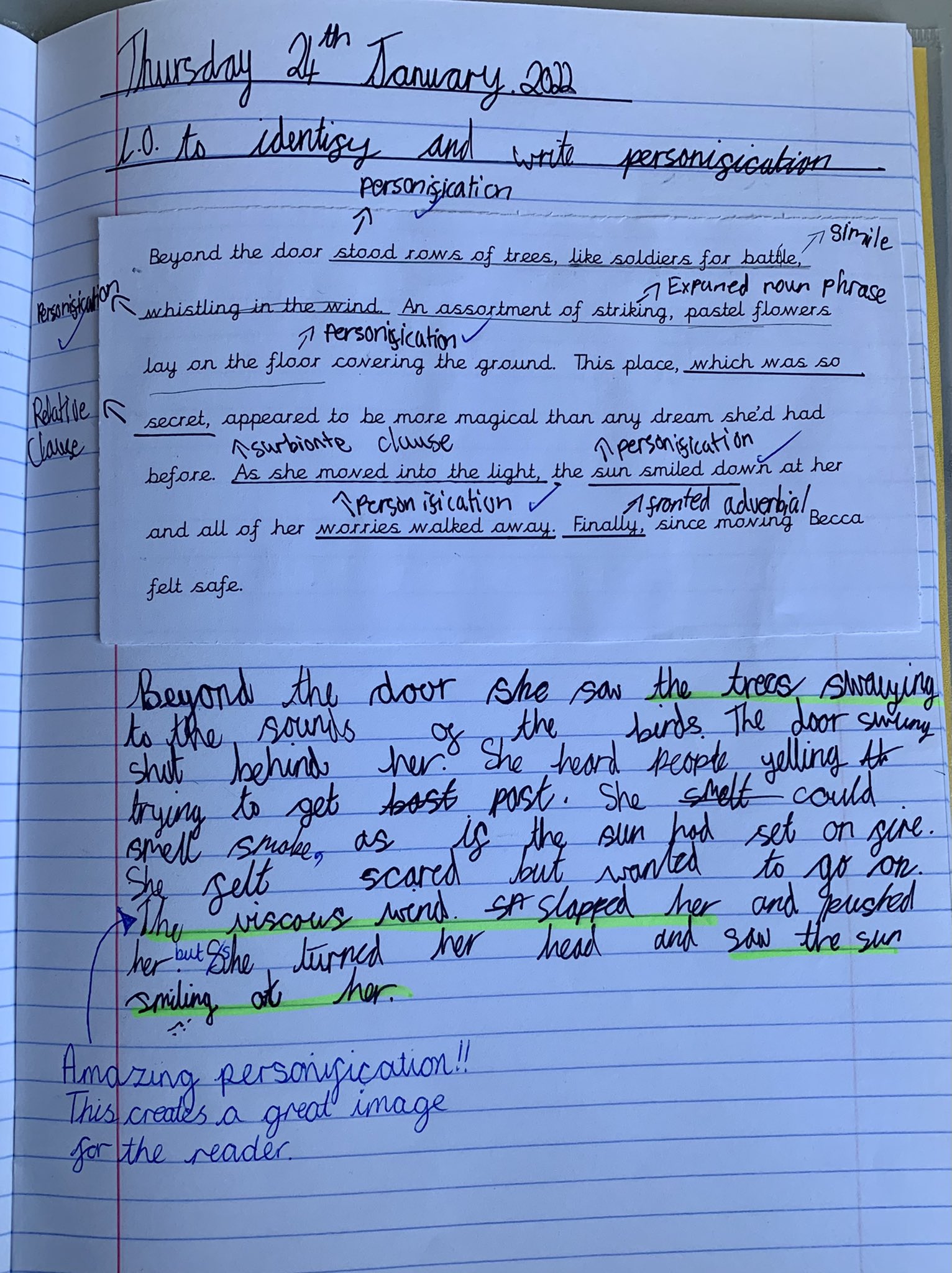 Week beginning 07/02/21
On Thursday and Friday, we completed our DT project. Using our science knowledge of electrical circuits and history knowledge of lightbulb, we analysed a variety of greeting cards, designed our own electronic greeting cards and made them. Everyone made a successful card which had a working circuit with a light.
Week beginning 31/01/21
In year 5, we have been learning all about William Morris, who was a British textile designer, artist, writer and activist for the British Arts and Crafts Movement. Using William Morris' techniques of Reduction Printing we have begun to create our own wallpaper!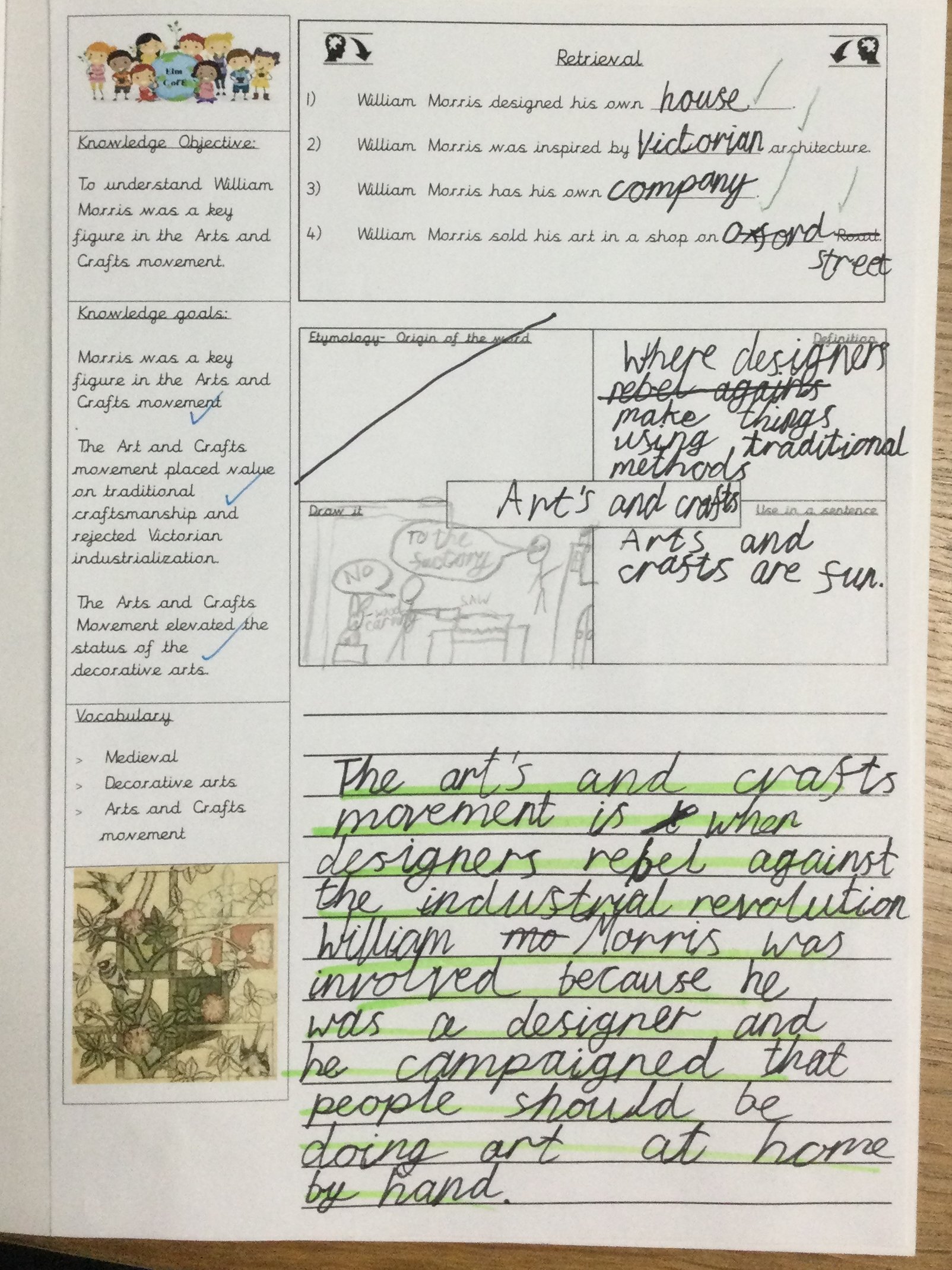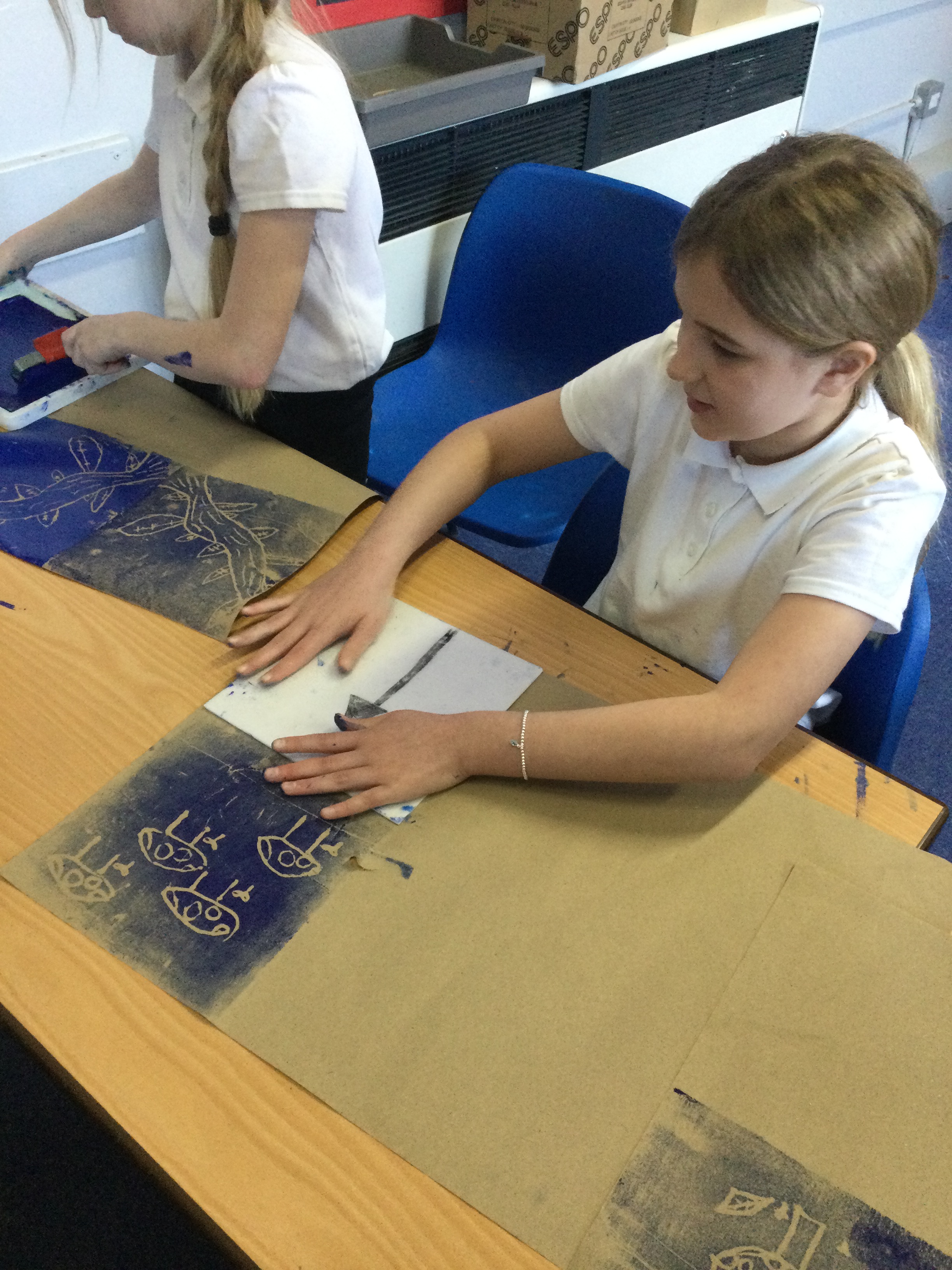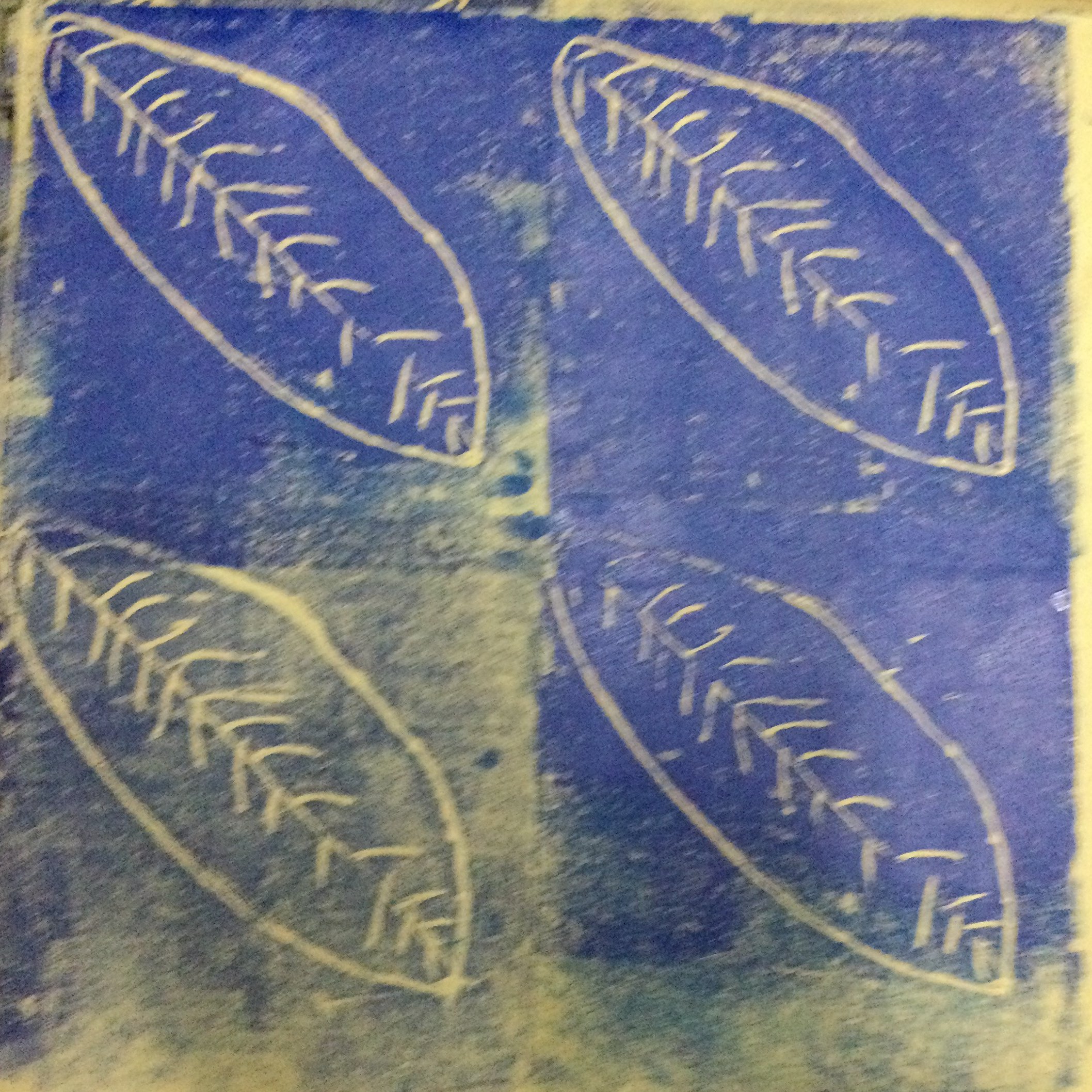 Week beginning 24/01/21
This week in English, year 5 have been writing persuasive speeches convincing parents to evacuate their children. Each speech was carefully written using anaphora and hyperboles for persuasion. Then the children gave their speech outside Parliament. Well done to all the children.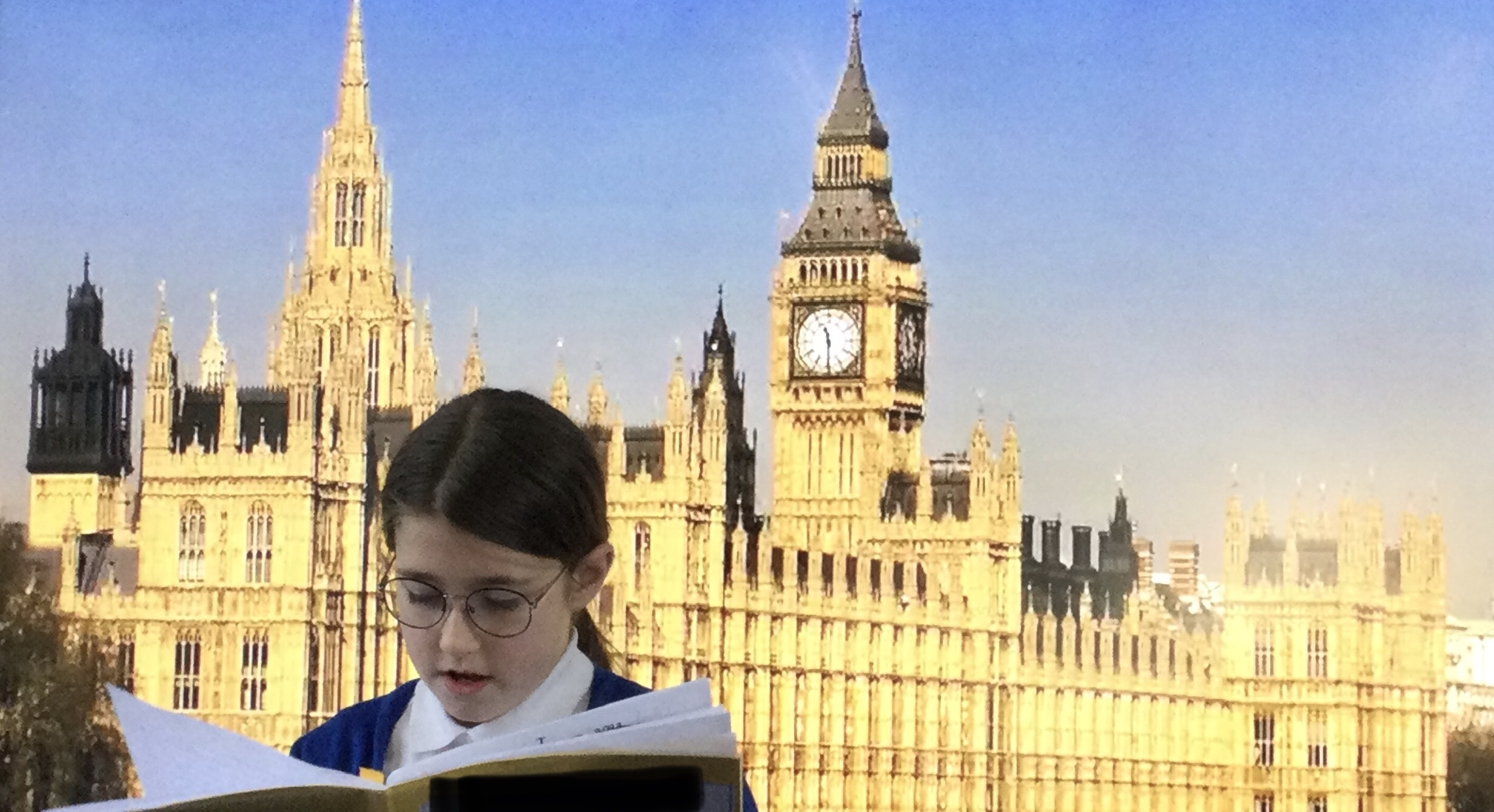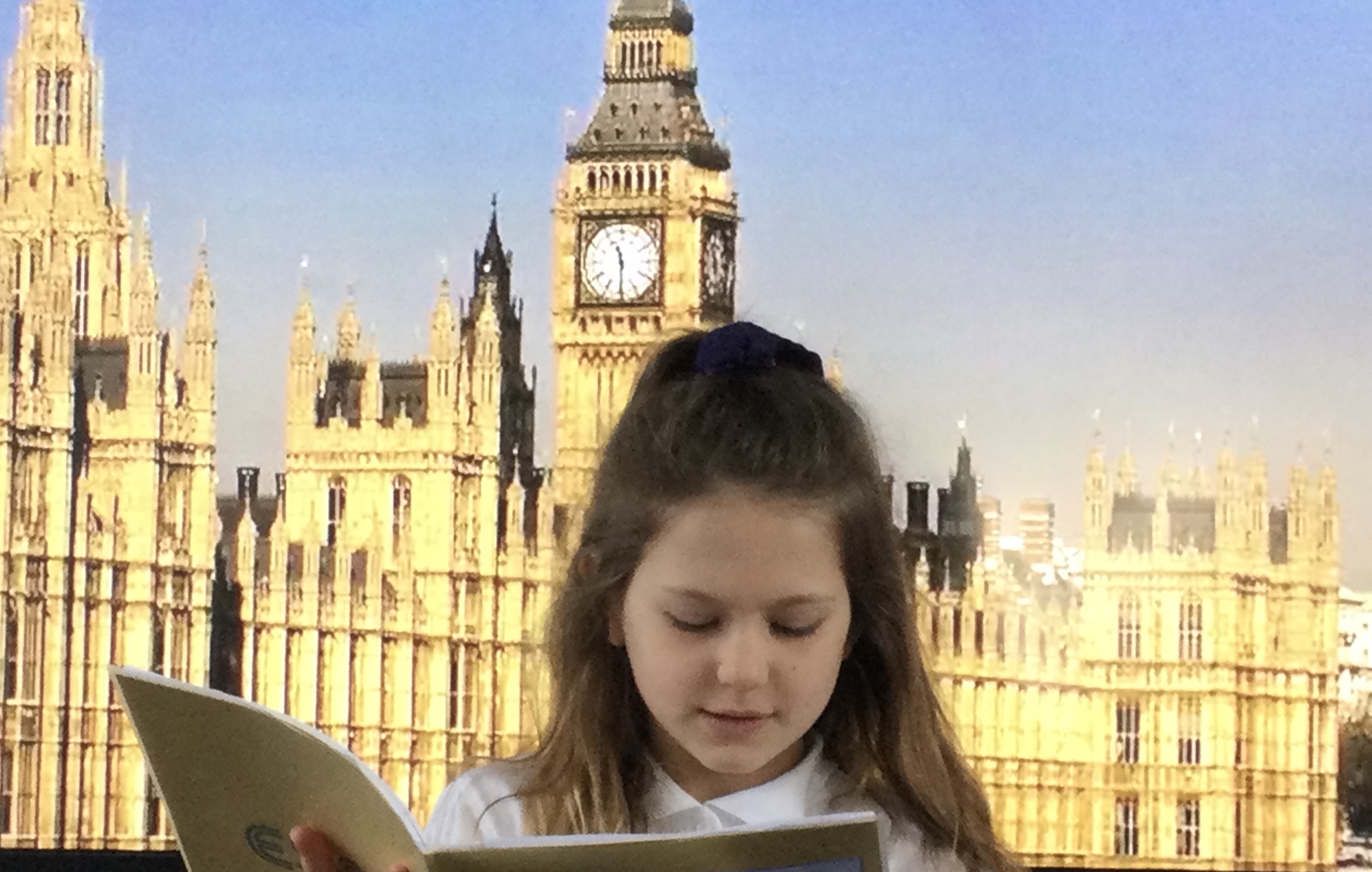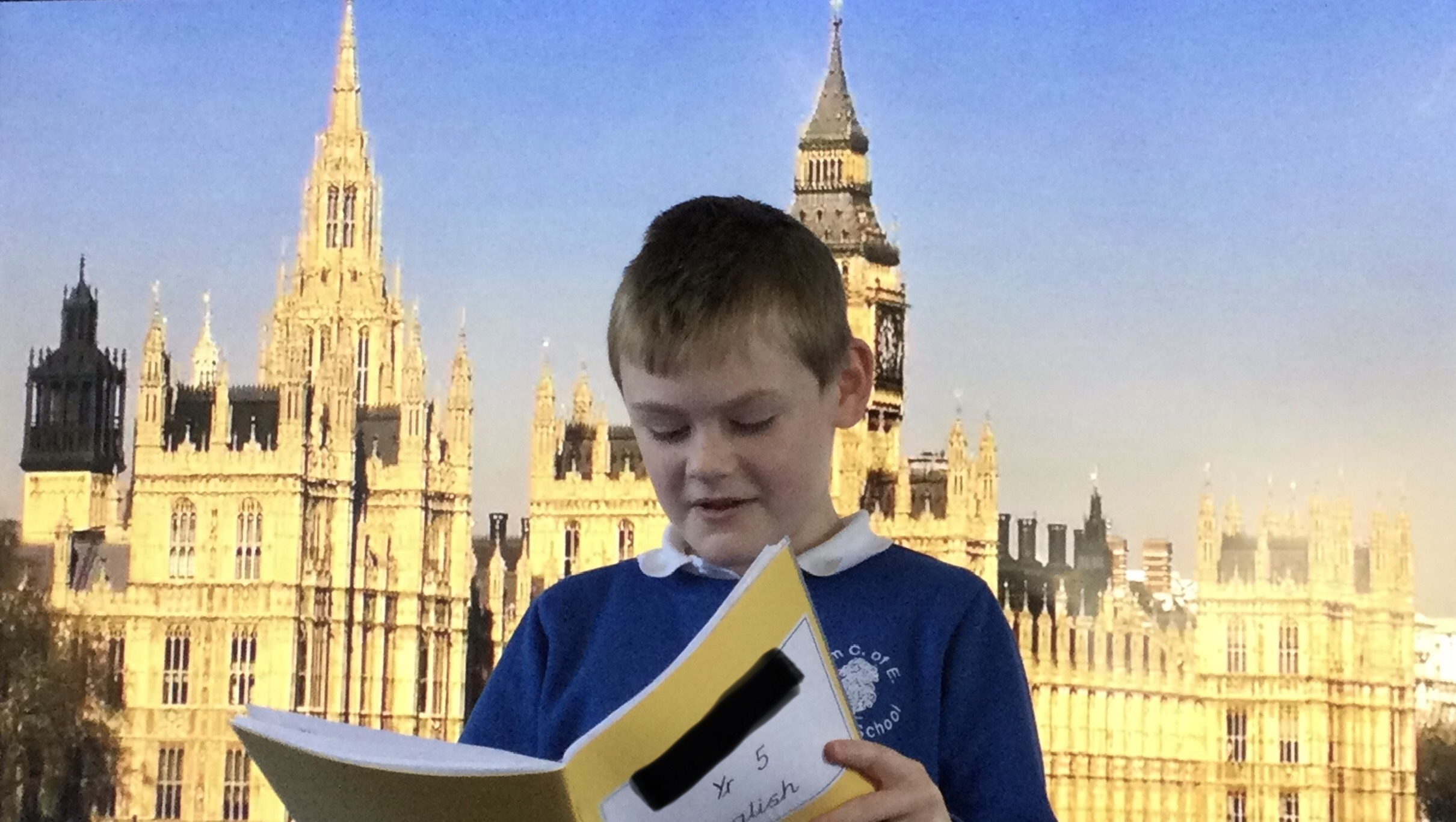 Week beginning 17/01/21
On Monday, year 5 constructed an electrical circuit. We learnt about the flow of electricity, electrical symbols and switches. Look our scientific diagrams!!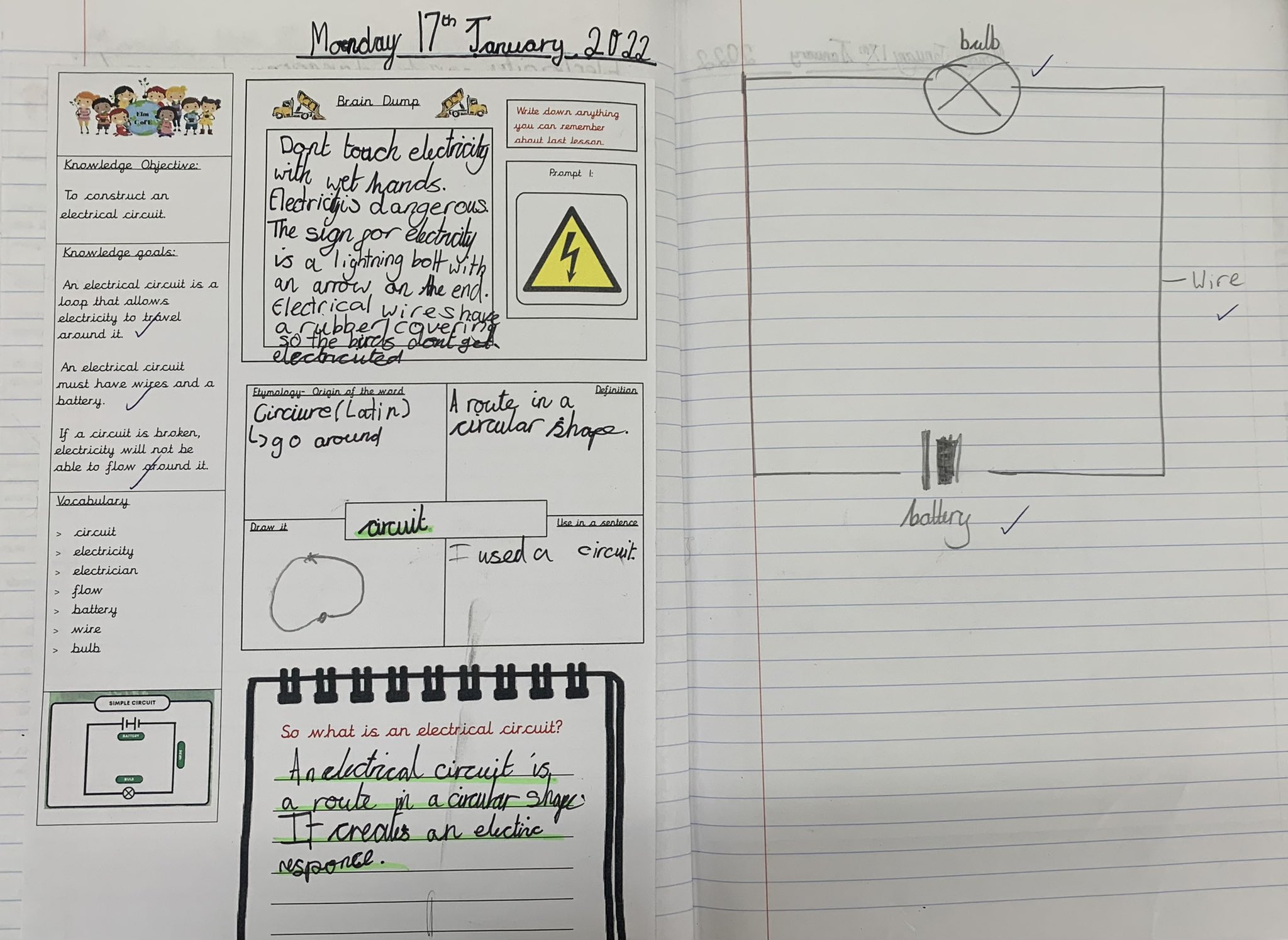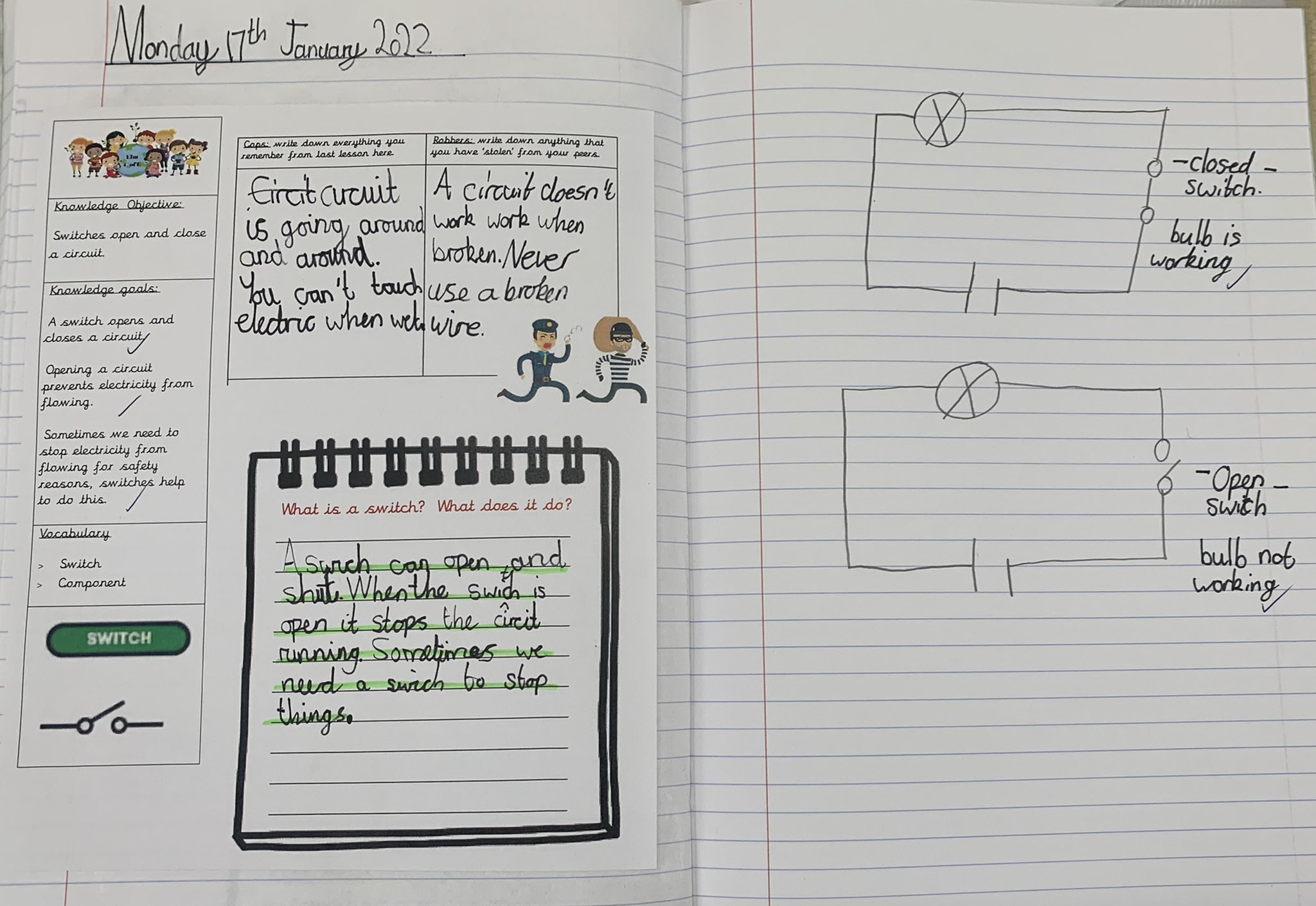 Week beginning 10/01/21
This week year 5 have been working hard on some tricky multiplication. They have been multiplying two-digit numbers by two-digit numbers using a formal written method, including long multiplication for two-digit numbers. All of the children are ready for next weeks challenge... three-digit by two-digit multiplication!
Week beginning 05/01/21
With a ball at the feet and a determined mind, all year 5 pupils became football players this Friday (07th January). We were excited to have Mr Lester from @Improveitltd back to teach our PE. This week, we begun learning the skill of dribbling. Dribbling in football is one of the most difficult ball skill to master but we all braved the winter weather and tried our hardest.
Merry Christmas!
Year 5 would like to wish you a very Merry Christmas. We hope you have a safe and enjoyable break and we look forward to working hard in the New Year. Please enjoy our Christmas song below!
//player.vimeo.com/video/657439698?title=0&byline=0&loop=1
Week beginning 13/12/21
After we all made our Christingles this morning (Monday 13th December), this afternoon we joined in with the live video with the Diocese of Ely Christingle service at Ely Cathedral.
Week beginning 06/12/21
Year 5 have continued learning about the the Transatlantic Slave Trade in History. This weeks focus was on the conditions of slaves during the Atlantic Passage. The children investigated 4 sources to gain an understanding of what it was like onboard a salve ship!
Week beginning 29/11/2021
This week in Year 5, we have written our own narrative stories using skills learnt during English. We have adapted techniques and ideas used by David Almond in the book 'Skellig' to support our writing. As skilled writers, we know the importance of editing so spent some time with our partner editing the work. This was a great opportunity to share our skills and learn from one another.
Week beginning 22/11/2021
On Monday (22nd November), The Rudloph Run was held in our playground. This was a sponsored event that all children took part in. It raised money for the Alan Hudson Day Treatment Centre (an Arthur Rank Hospice Charity service based in Wisbech). They are a specialist day treatment centre supporting people living with an advanced serious illness or other life-limiting condition and those who need end of life care. Well done to all the children who walked/ran for charity.
Week beginning 15/11/2021
WOW an insightful week in Year 5.
This week is anti-bullying week and year 5 have participated in daily activities to think about anti-bullying. We began by engaging with BBC Teach to learn about anti-bullying. From this learning, we then made an anti-bullying poster. Then, we discussed this years theme 'One Kind Word', through a whole class assembly and then shared kind words with our peers. Following this, we made a 'One Kind Word' wordle to share all of the words we have discussed.
Week beginning 08/11/2021
Year 5 would like to take this opportunity to thank @Improveitltd, who came Elm C of E Primary School to do some orienteering with KS2! We had an amazing afternoon developing our orienteering skills. We used a detailed maps to reach set control points along the way.
Week beginning 01/11/2021
This week, Year 5 had an exciting trip to The National Space Centre! It was an incredible way to finish our science learning on astronomy. We enjoyed seeing the rocket, going through space in the planetarium and completing the Mars Rover challenge!
Week beginning 18/10/2021
On Monday (18th October 2021), Ely Cathedral hosted an educational day. This included live-stream assembly, a film by Time Will Tell Theatre, workshops about "Finding Sanctuary" and "Who is my Neighbour?". We enjoyed working with other schools and sharing our ideas through Teams.
Week beginning 11/10/2021
This week, we have used our knowledge of The Solar System to create a toilet roll model! Using a compass, we started by making planets to scale with a 60 cm sun. Then using toilet roll, we measured distances between planets again to scale! This was really exciting and helped us to compare terrestrial and jovian planets.
Week beginning 04/10/2021
On Tuesday (5th October 2021), we were privileged to have a history workshop to learn more about Black History. We enjoyed learning about key events in Black History and engaging in practical tasks to develop our knowledge.
Week beginning 27/09/2021
As keen geographers, Year 5 been learning about the structure of the Earth and particularly focusing on tectonic plates within the crust. Here is a great example of our work this week!
Week beginning 20/09/2021
This week we finished writing an information text in English. We have written newspaper articles about a strange alien landing in our Forest School area. In lesson, we shared our newspaper articles and wrote them up using PurpleMash.
Week beginning 13/09/2021
Another fantastic week in Year 5!!
We have continued to work hard in our science lessons learning about space and astronomy. In PE, we have been creating dance routines called 'Outer Space'. In our dance routine, we focused on unison, levels and direction.
Week beginning 06/09/2021
This week, year 5 have continued to work hard across all subjects.
In guided reading, children explored the meaning of some new words including: portcullis and cannibal... an exciting book awaits! Then in English, we started learning about information texts. For this, we read a range of different newspaper articles.
Week beginning 02/09/2021
Year 5 have had an amazing first two days back to school!!
They have begun a new mathematics scheme - White Rose Maths - and completed it with confidence! In addition to this, they started a new Science PKC topic! The children loved exploring astronomy and learning about Our Solar System.