Year 5 Blog
Welcome to the Year 5 Blog!!! Here you will find weekly updates about our amazing learning adventures!
Week beginning 24th April
Week beginning 17th April
We were extremely lucky to have Louise from the Life Education Bus teach us on Friday inside the learning bus!! This was a special PSHE lesson focused around decisions. We explored the effects of drugs on the organs and systems of the body, featuring medicines, caffeine, cigarettes, alcohol, illegal drugs and solvents. The programme helped us to think about issues around peer influence including group dynamics and offered us time to think about decisions we make and their impact on our bodies. Thank you to Louise for teaching us - we hope to see you again next year!
Week beginning 3rd April
Wow! Another half term of fantastic work has finished! Now we are resting ready for a Summer term of hard work and more excitement!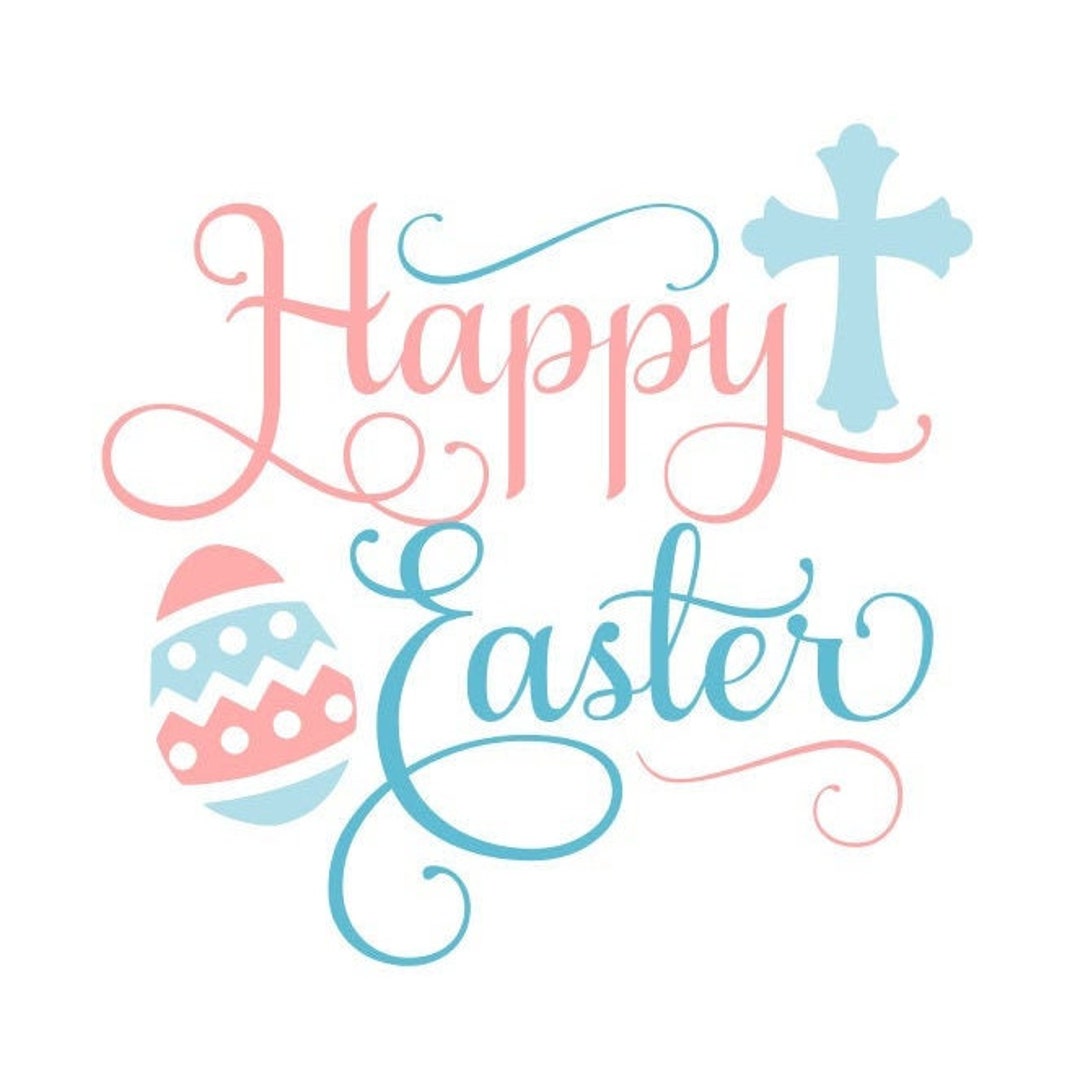 Week beginning 27th March
An amazing day of DT at Elm! Year 5 made pitta bread and honey cakes while year 6 made meze! Together they created a healthy balanced meal. Well done to all of the children for their hard work to create a tasty healthy meal!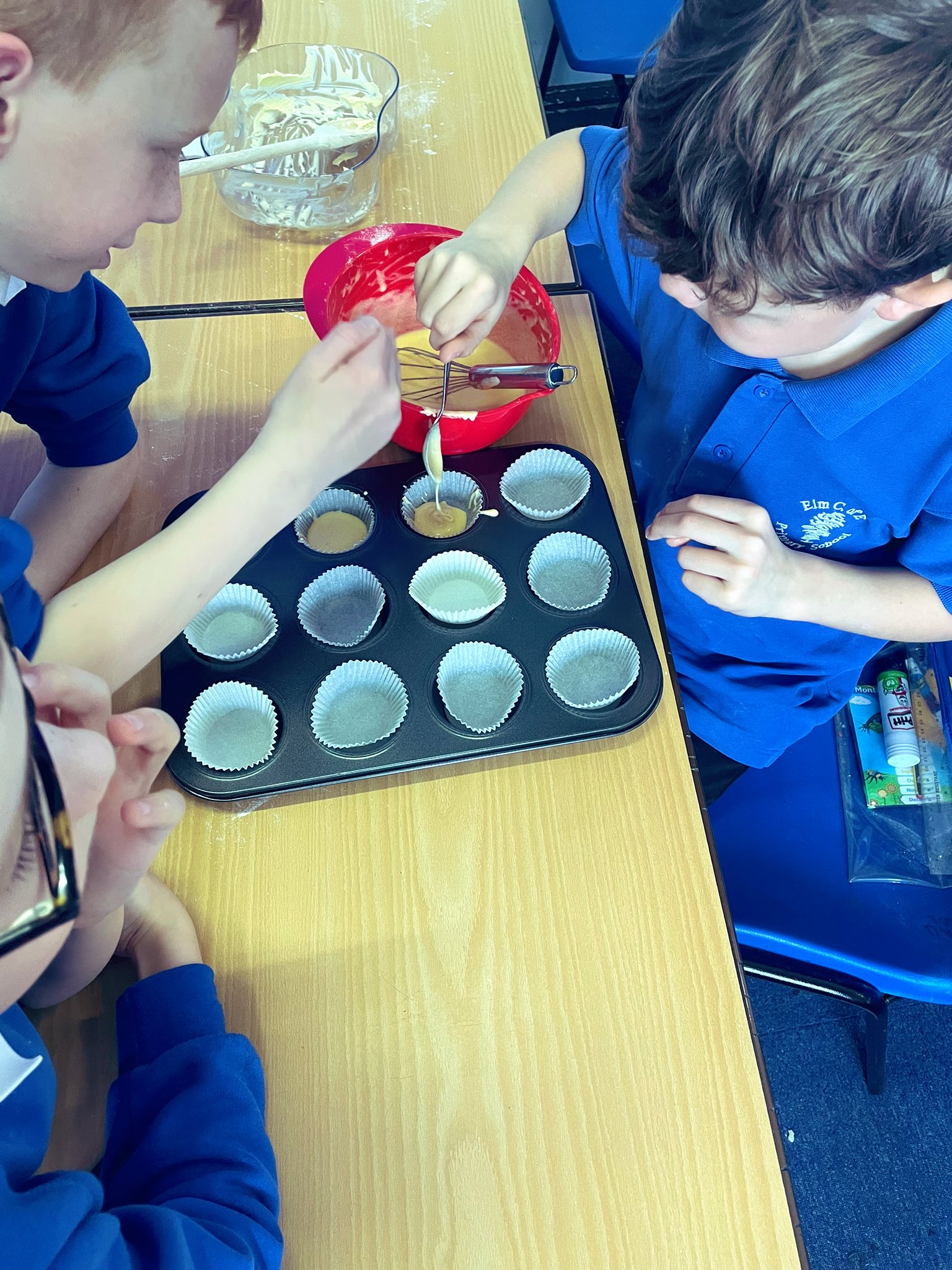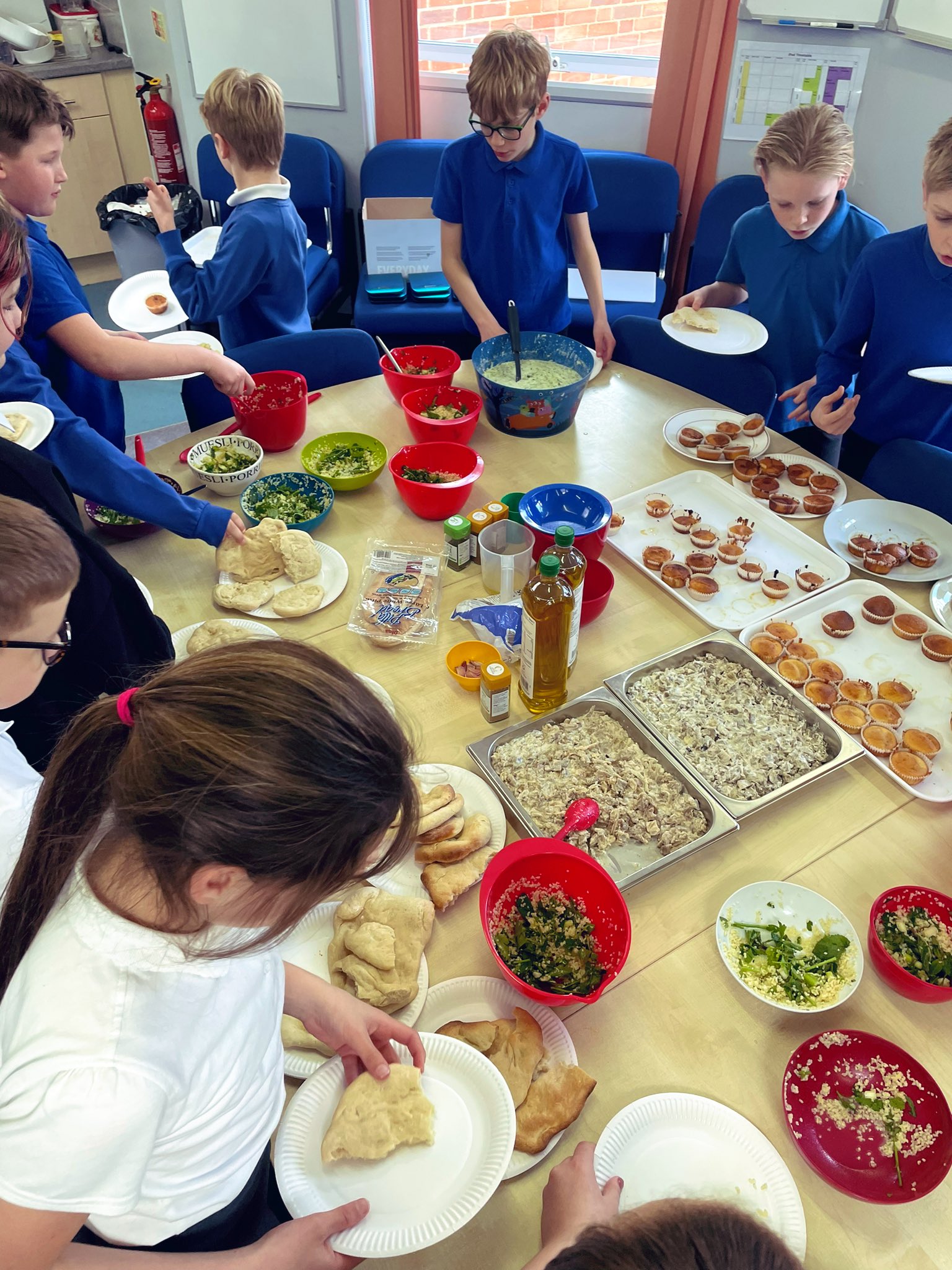 Week beginning 20th March
In geography, Year 5 have been identifying the different biomes found in Australia. They have used their map skills to identify several different biomes including grassland, forest and desert.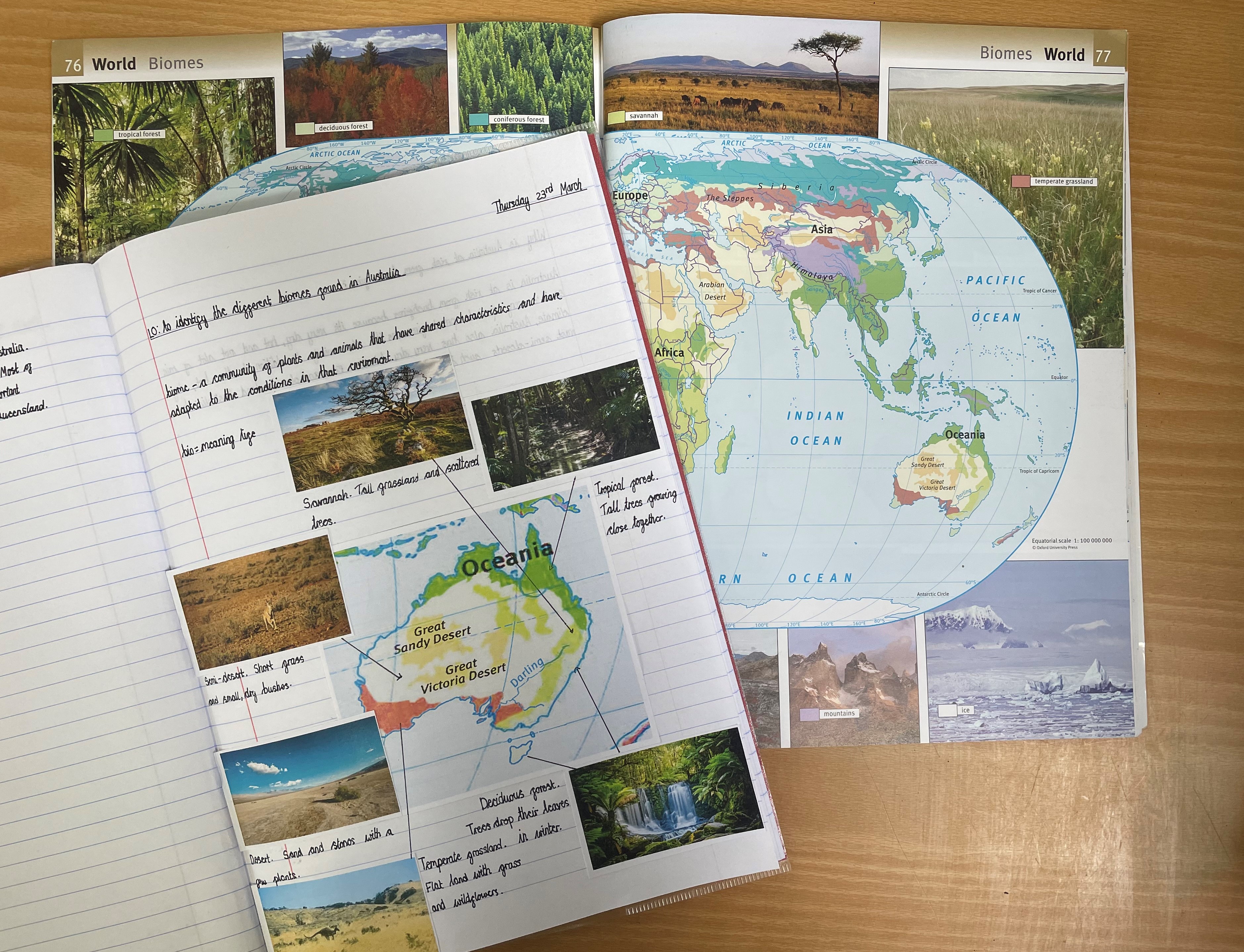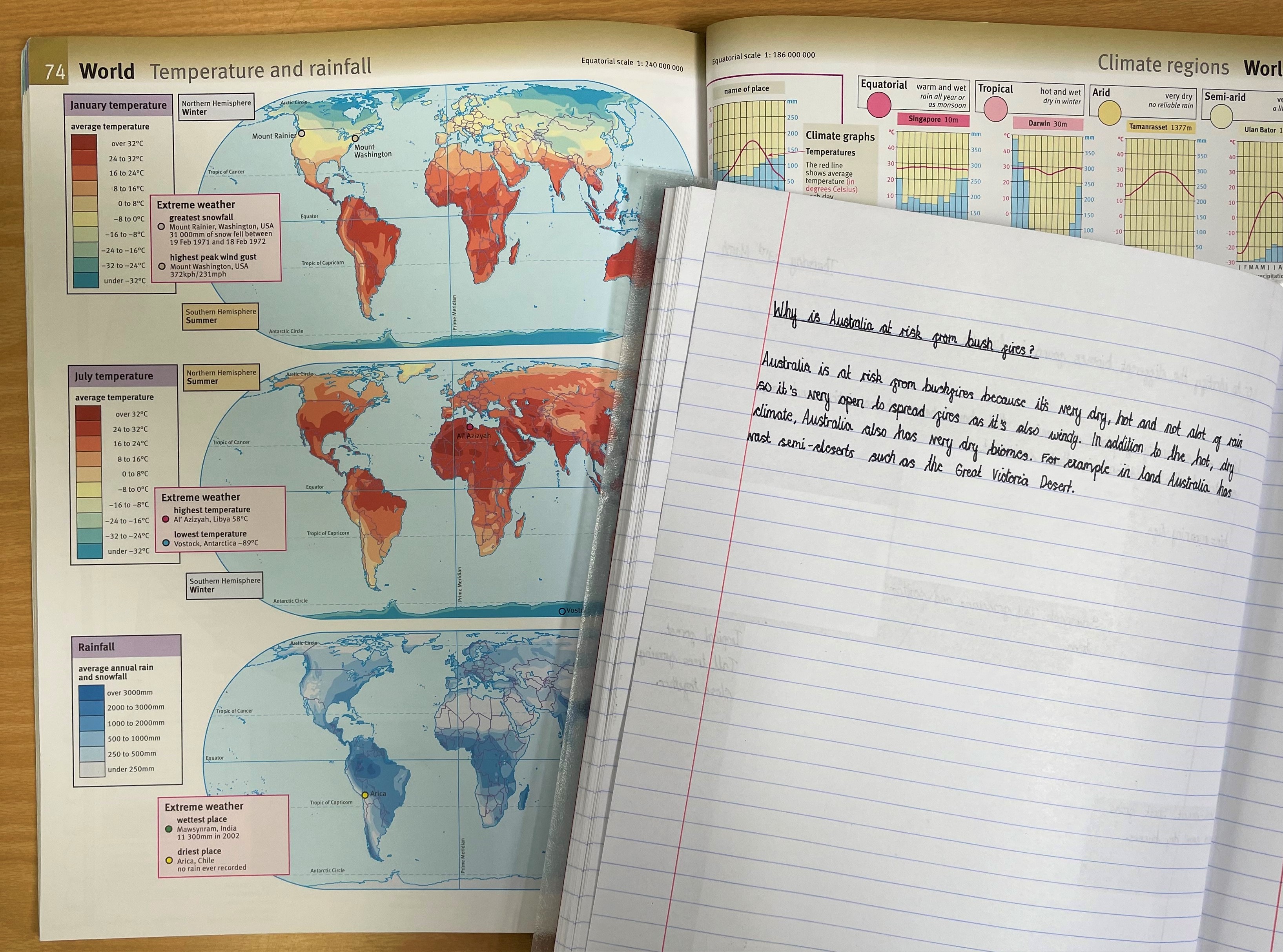 Week beginning 13th March
This week, Year 5 have been thinking about equivalent fractions! They have been using practical resources to help them to find fractions which are equal.Then, they were able to identify key patterns to continue their thinking to larger fractions.
Week beginning 06th March
Continuing from last week, year 5 have had another amazing art lesson creating some brilliant photomontages!! The children have used their own images and images from newspapers to create some fabulous art work!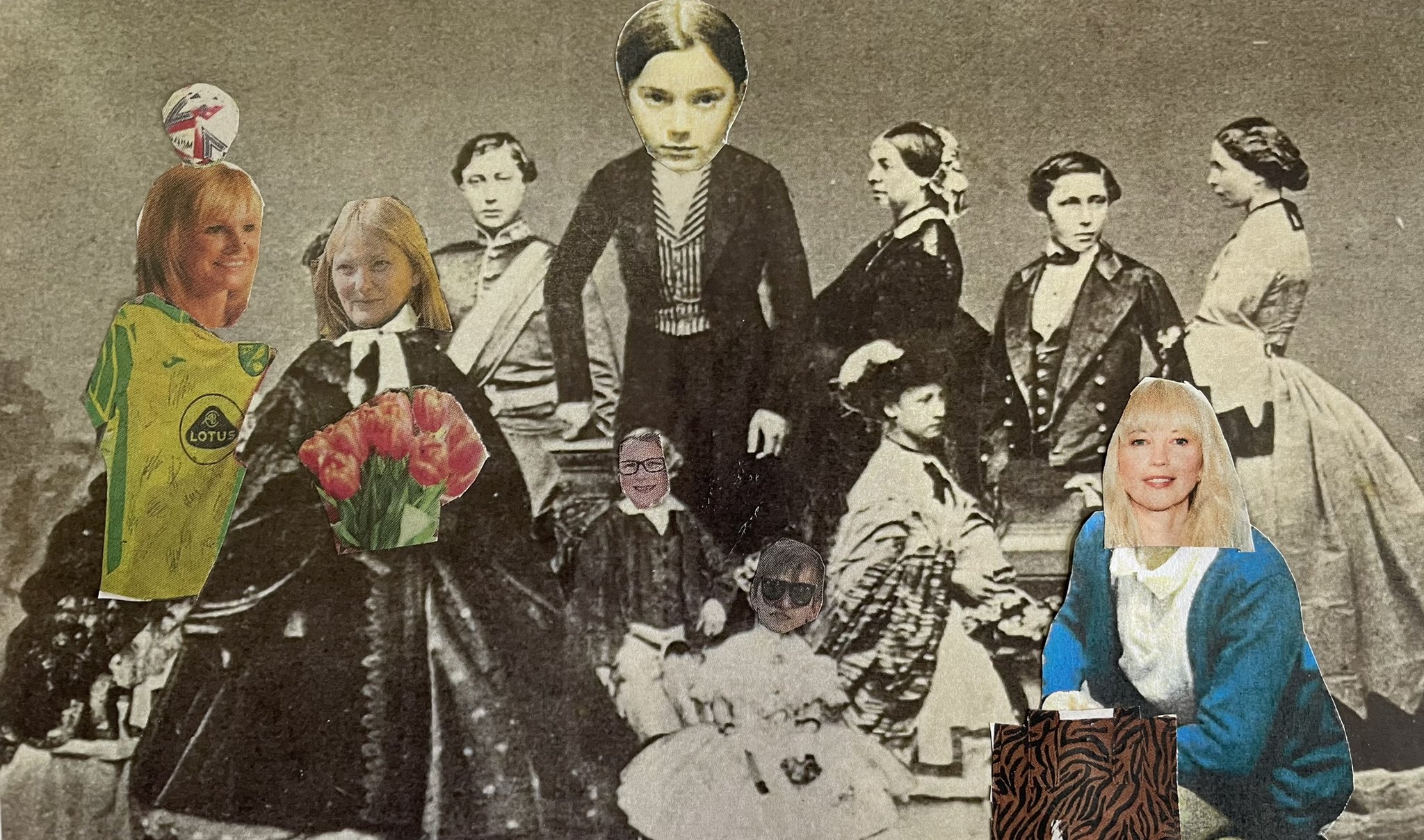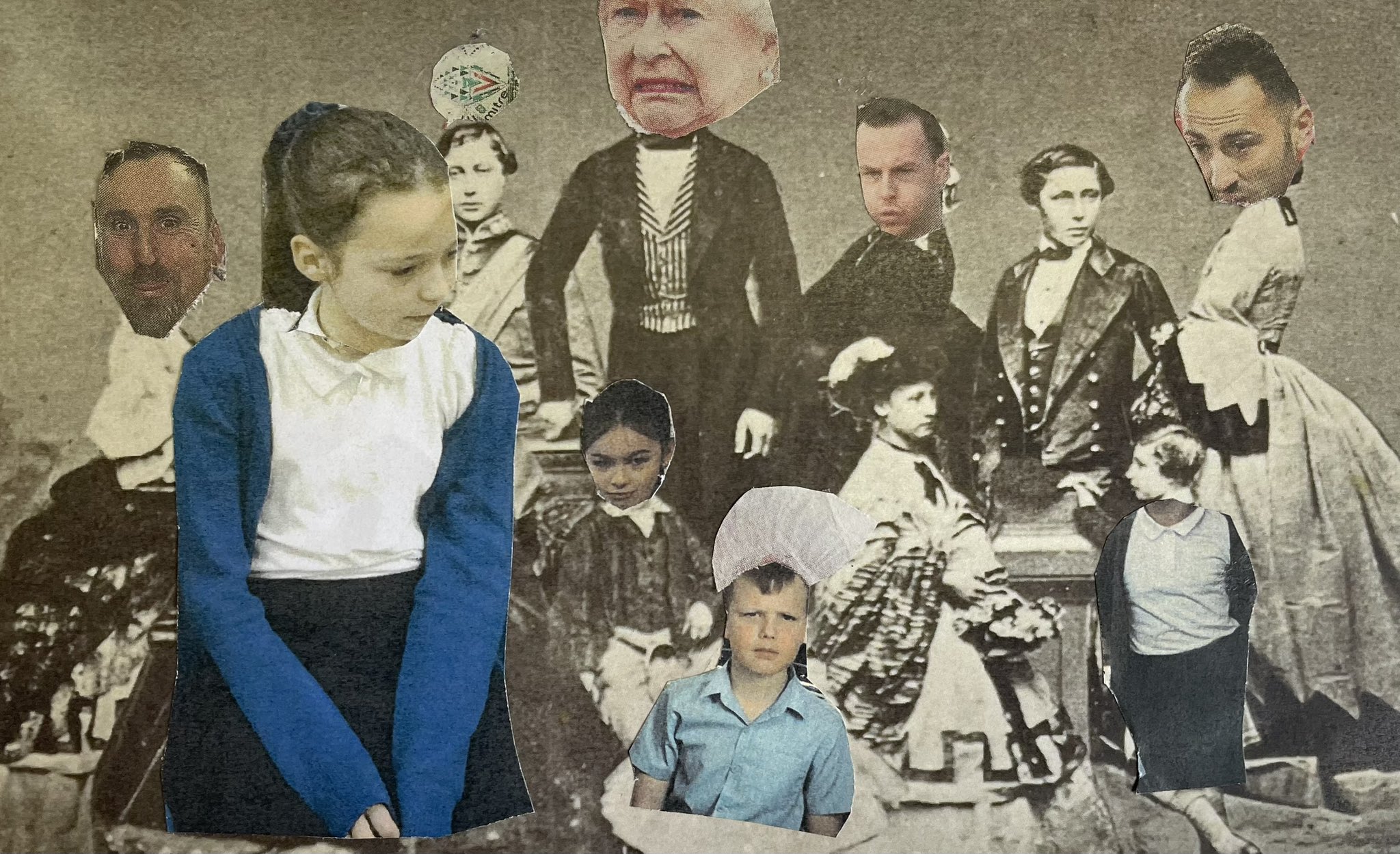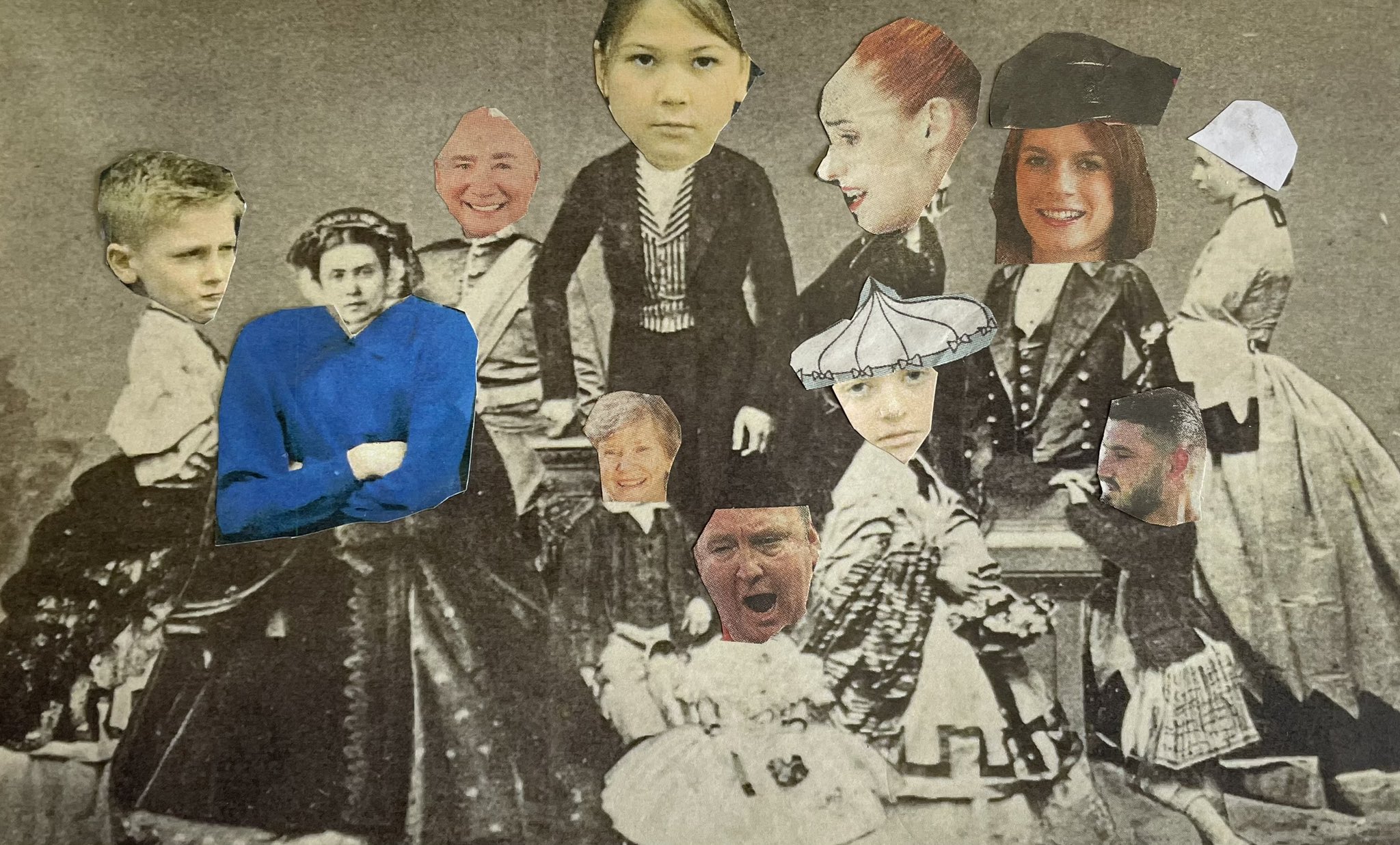 Week beginning 27th February
This week in Year 5 art, the pupils learnt about the history of photography including the camera obscura and the daguerreotype. Well done to these children (including the photographer) who used a camera to best recreate this Victoria portrait.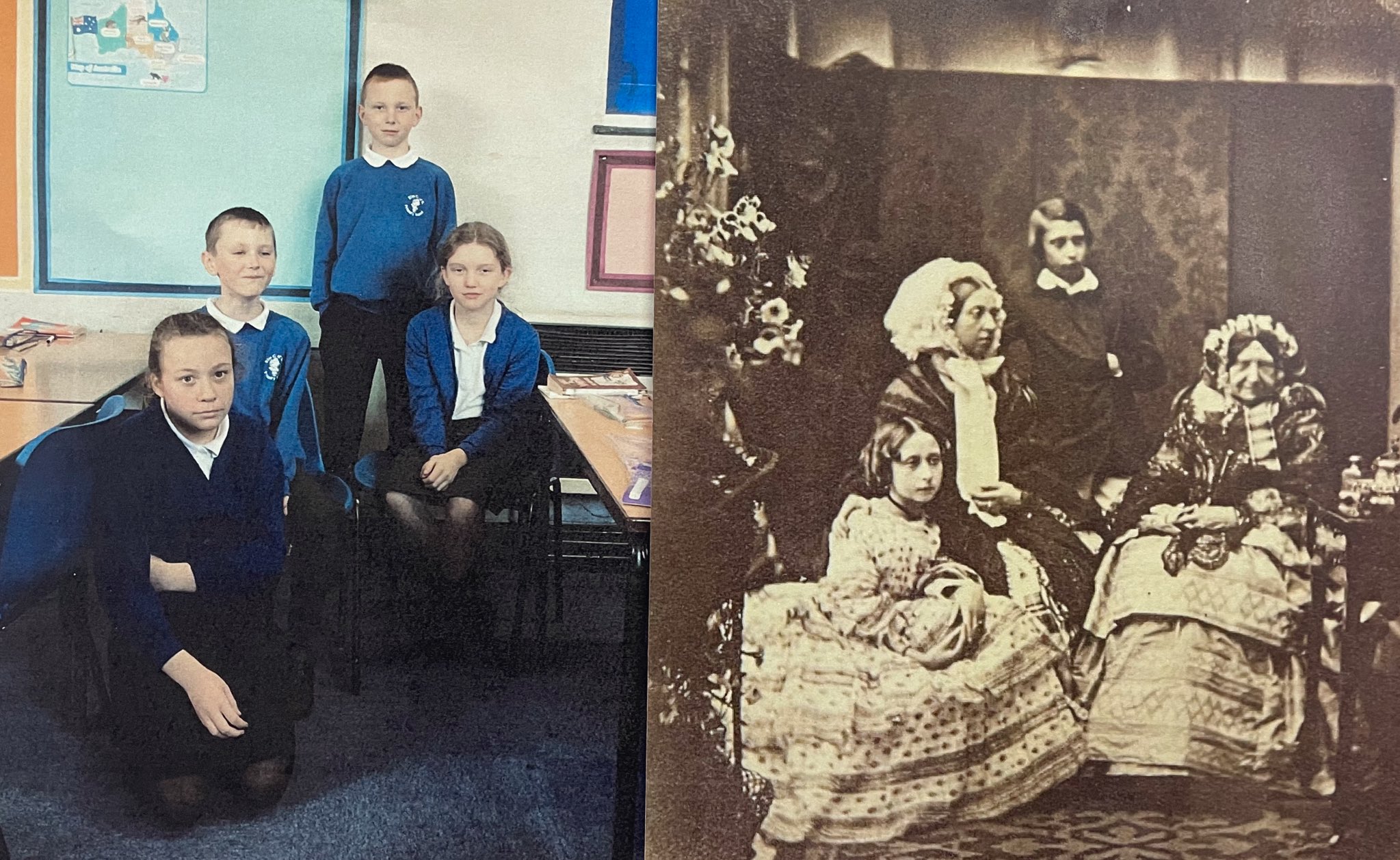 Week beginning 20th February
This week, Year 5 have been to the Hudson Leisure Centre for their first week of swimming. The children were excited to get in the pool and demonstrate their swimming skills from previous years. This week focused on building our confidence in and around the water.
Week beginning 13th February
Year 5 have had another incredible half term!! We can not believe that we are half way through Year 5 already!! Well done to all the children. Have a lovely break.
Week beginning 6th February
This week in art, year 5 have been creating their very own logo screen prints inspired by Andy Warhol's art. The children learnt about the process of screen printing and followed the steps while developing key skills. Can you recognise any of these logos?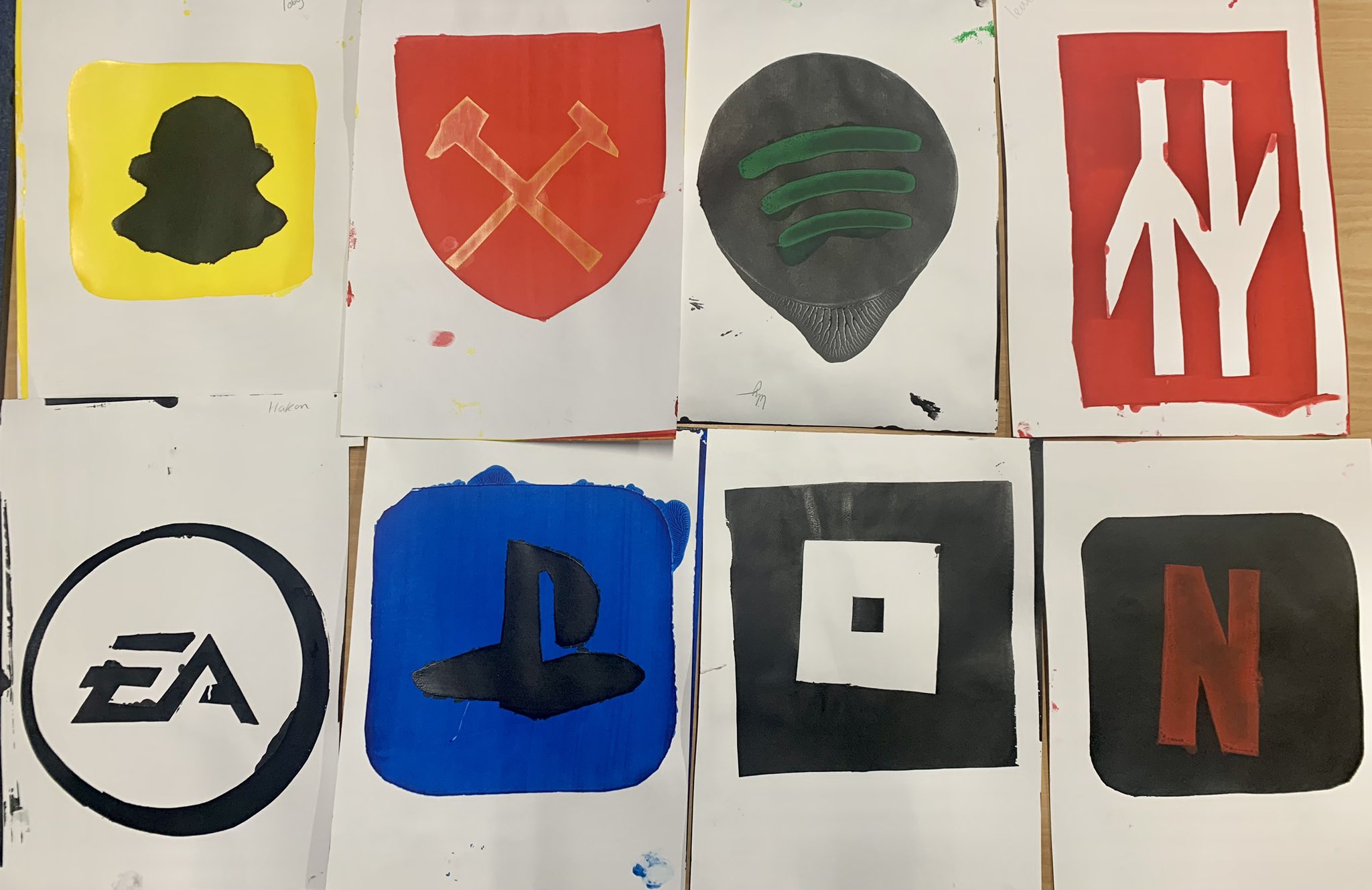 Week beginning 30th January
In maths, we have been learning about squared and cubed numbers. We have used practical resources to support our learning!
Week beginning 23rd January
In science, year 5 have been dissecting flowers and identifying the key parts for reproduction. Once the pupils knew the key parts, they learnt about how important bees are to the life cycle of flowering plants.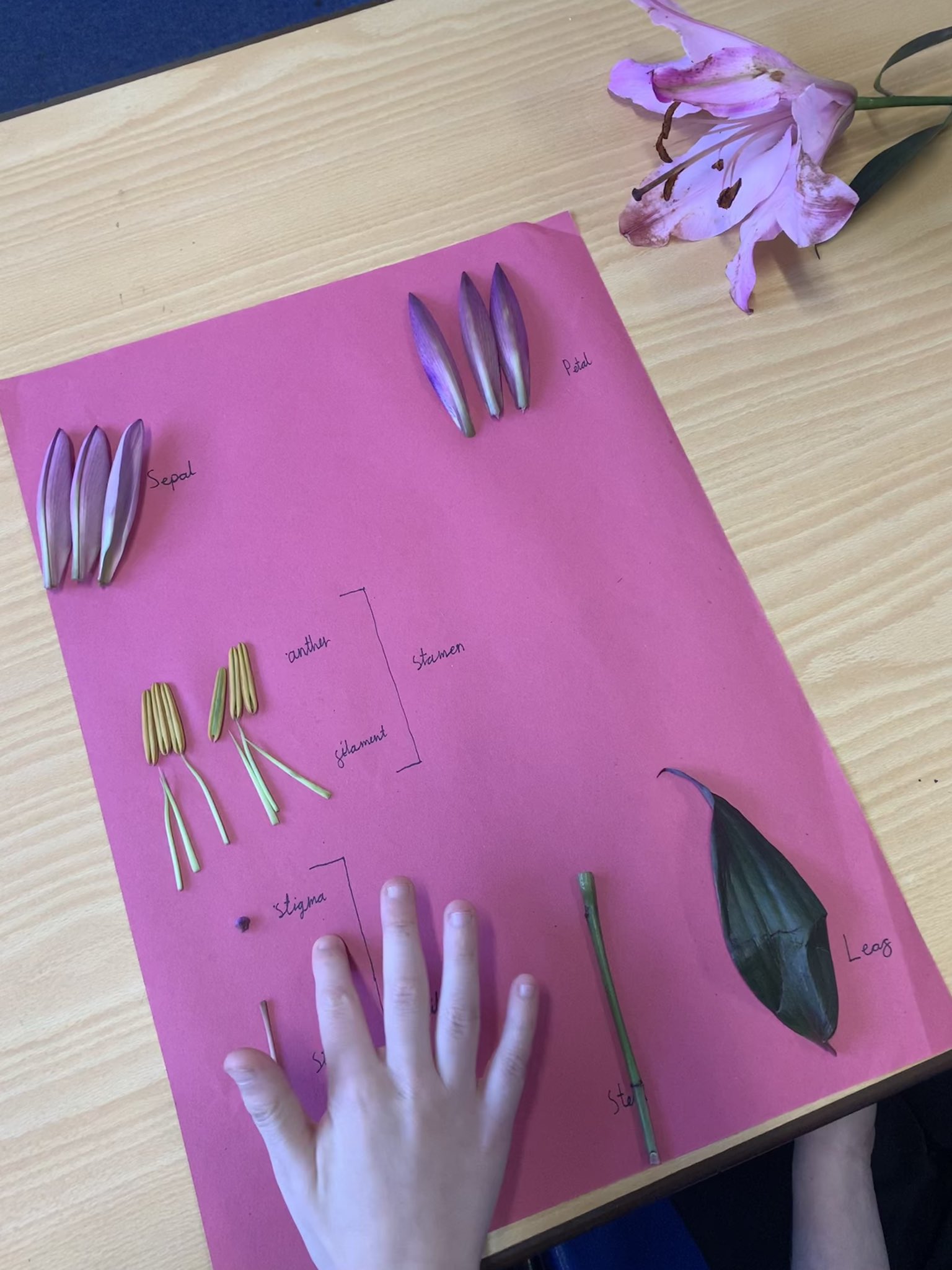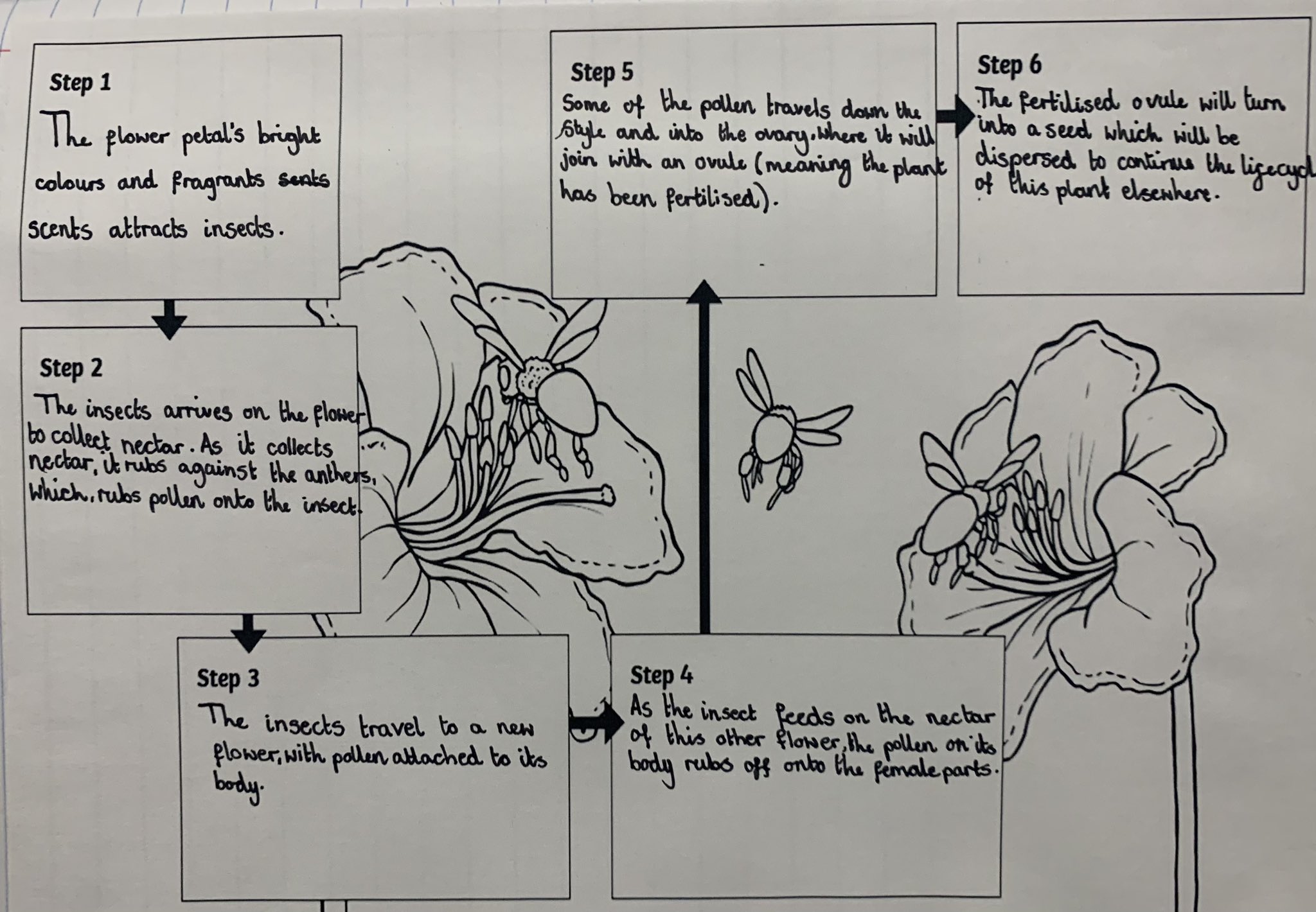 Week beginning 16th January
Year 5 have continued to work hard in their Healthy You project. This week with leader Harry, the children conducted their initial fitness test which focused on various areas of fitness including speed, agility and strength. Then, in the classroom with leader Rachel, the children learnt about the Eatwell Plate and analysed their own lunches. A big well done to Isabelle and Alfie, who were identified as being hard working and great listeners!
Week beginning 09th January
In history, year 5 have been recapping the structure of French society in 1789. The children showed great retrieval of previously learnt knowledge. Then, they built on their knowledge and learnt about King Louis XVI and Queen Marie Antoinette.
Week beginning 02nd January
New year and new learning! The children got straight to work in maths by taking a revision quiz about addition and subtraction using Complete Maths on the iPads.
Week beginning 26th December
WOW - what an amazing Autumn Term!! Year 5 have worked so hard... they're all on the good list this year!
Merry Christmas everyone... we will be back in the new year to continue our phenomenal work!
Week beginning 19th December
This week, Year 5 were joined by year 3 and year 4 to complete a very special RE lesson. The children learnt about 'Christ's Light' and what each part represents. They worked well to make their own Christingle ready for our service at church. In the afternoon, the church service was magical and the children were able to celebrate Christ's Light with a clearer understanding.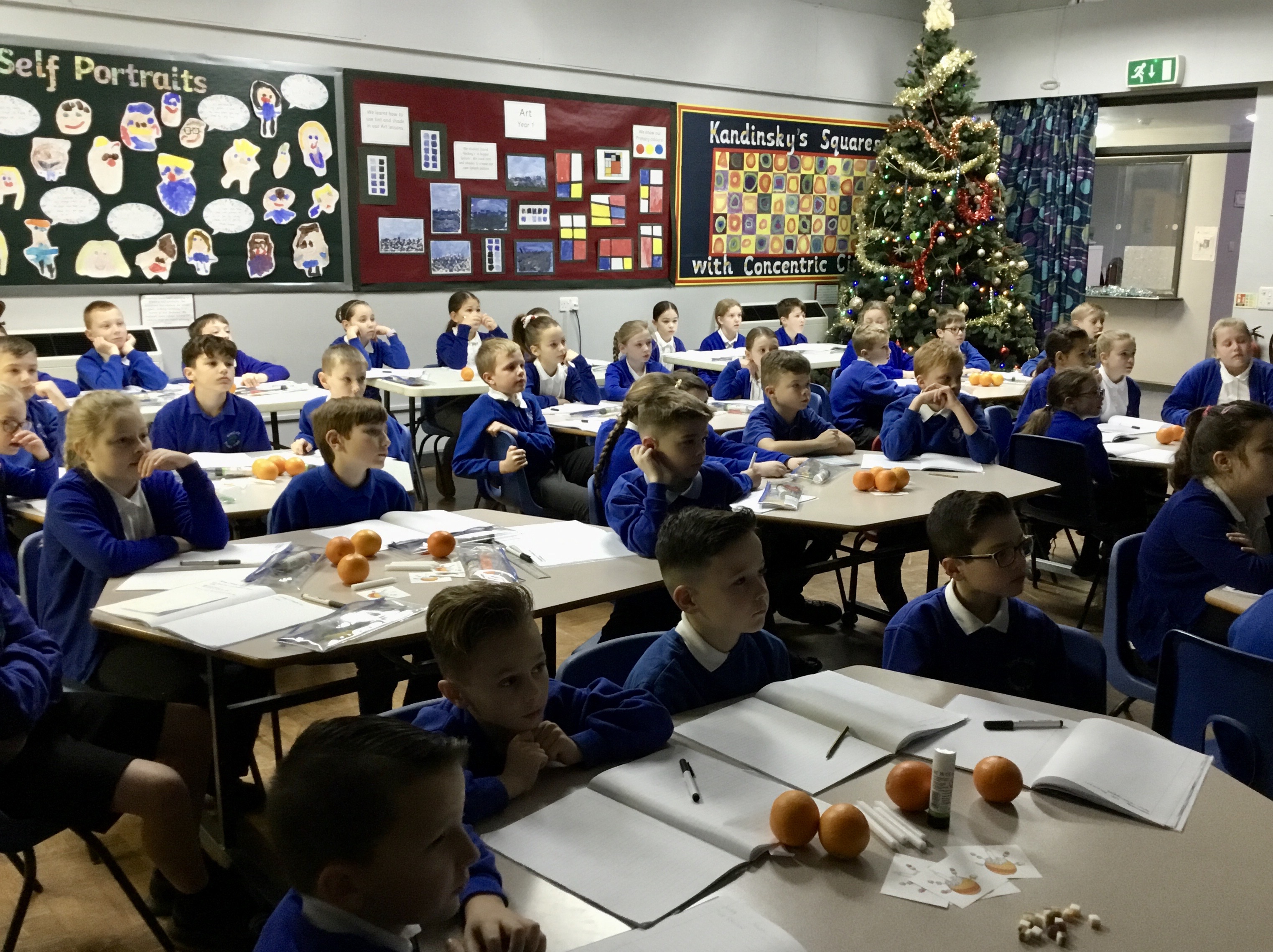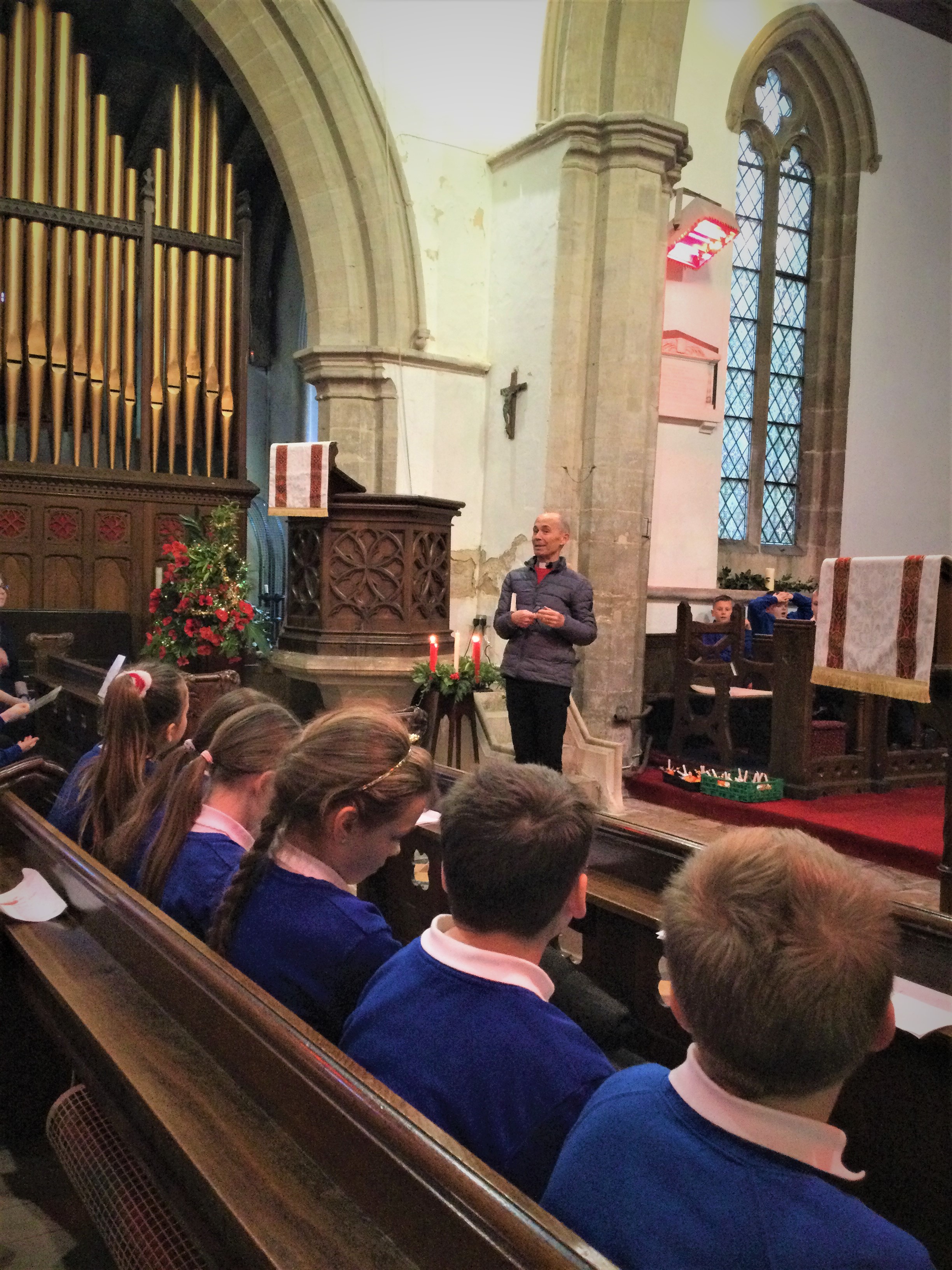 Week beginning 12th December
The year 5 Christmas tree looks great with its new decorations! The children have been completing their DT textiles work of making material baubles. The children have learnt a range of new skills while creating masterpieces they can keep forever!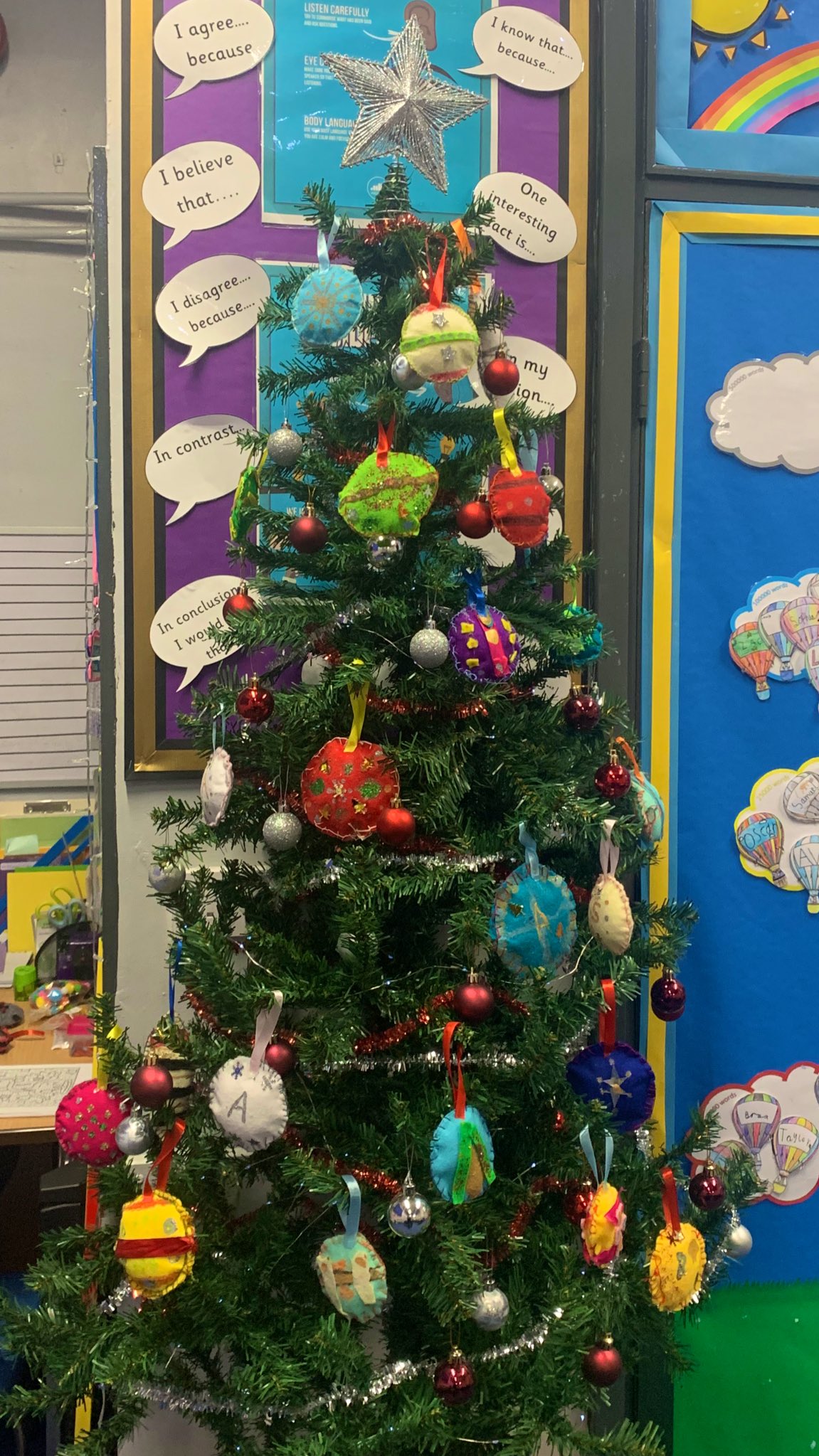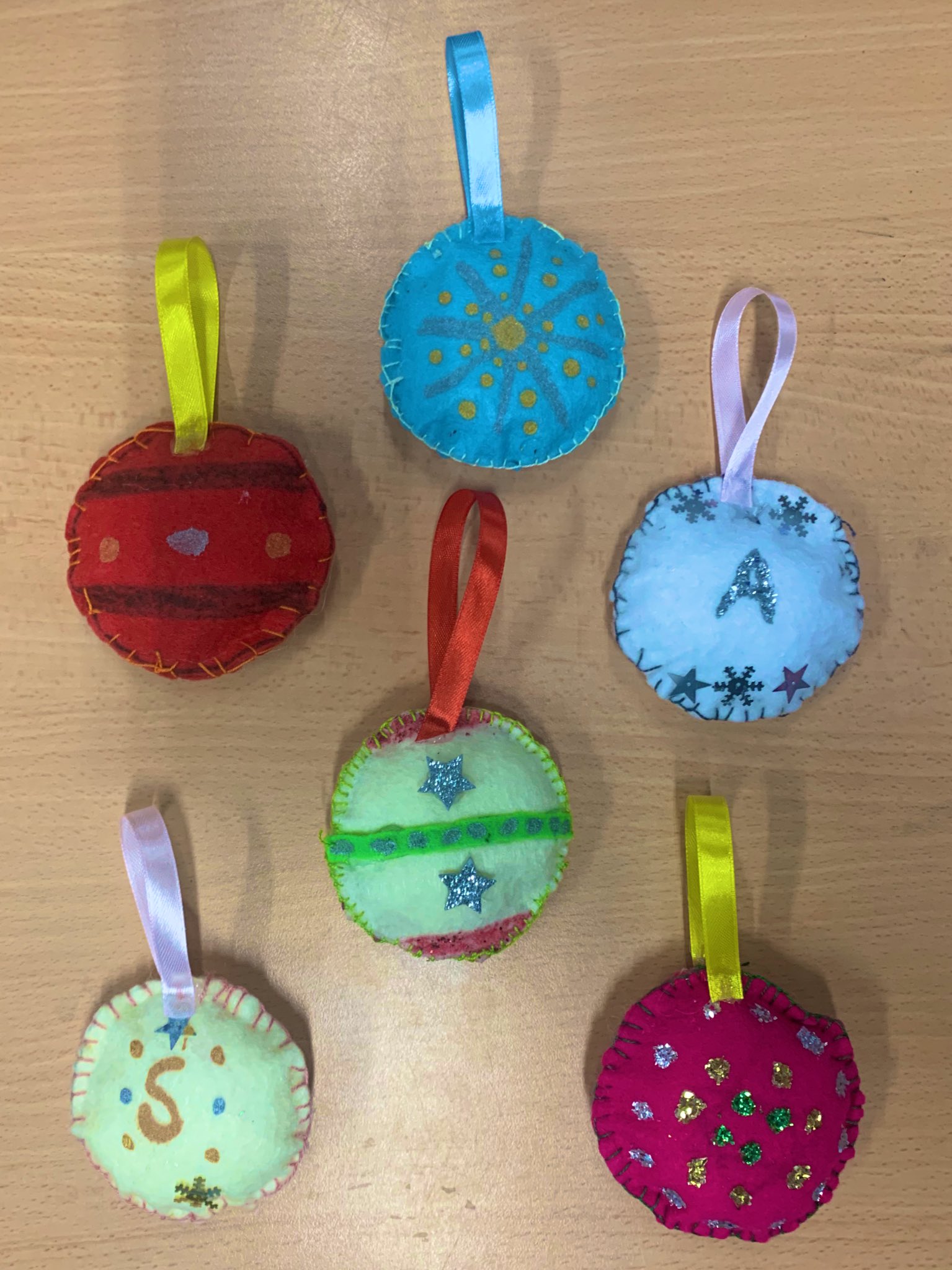 Week beginning 5th December
This week, Year 5 have been learning about parenthesis. On Wednesday, we wrote sentences about Baghdad and then adding parenthesis to the middle. The children have used this new technique to add extra information to the noun.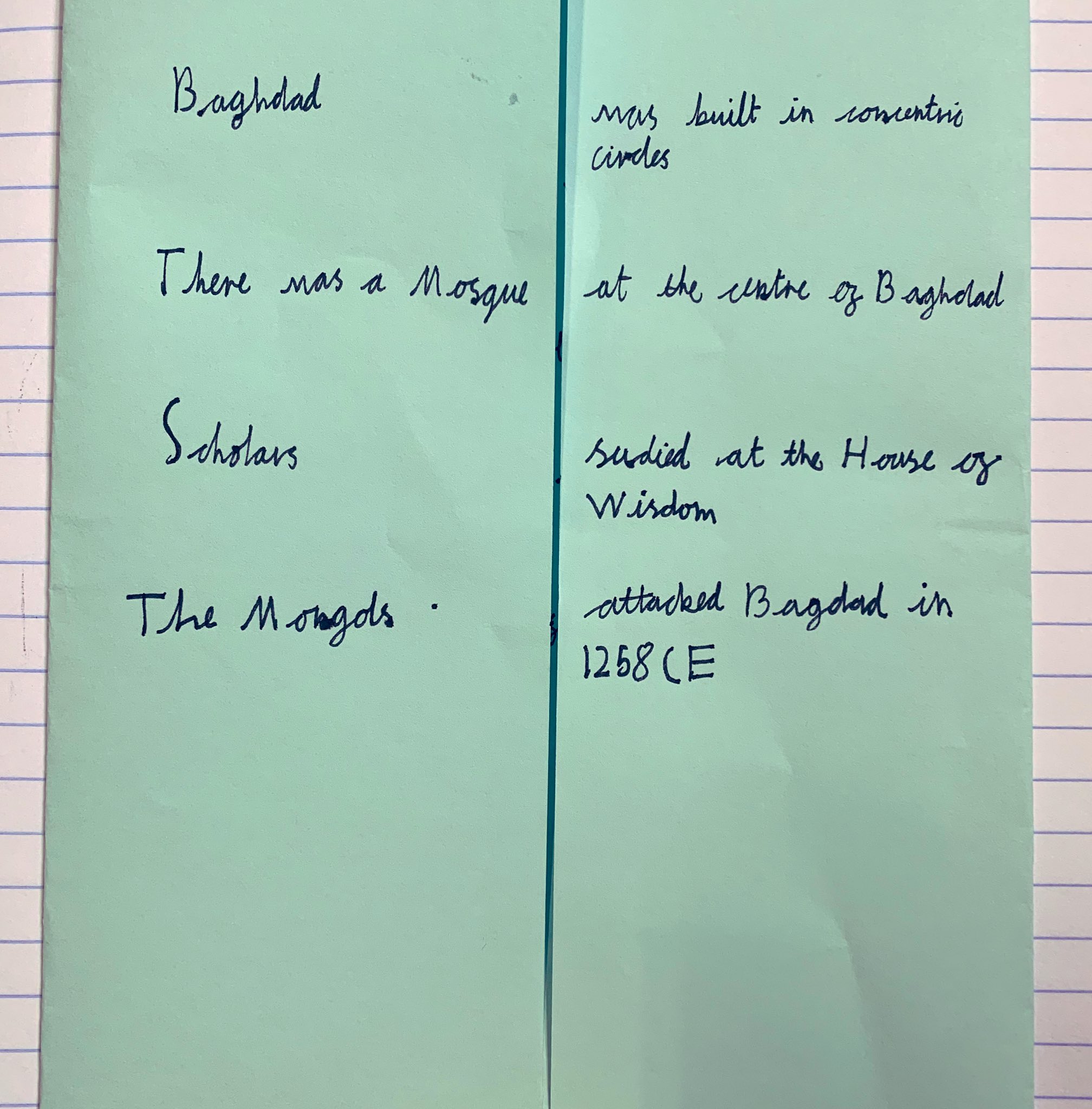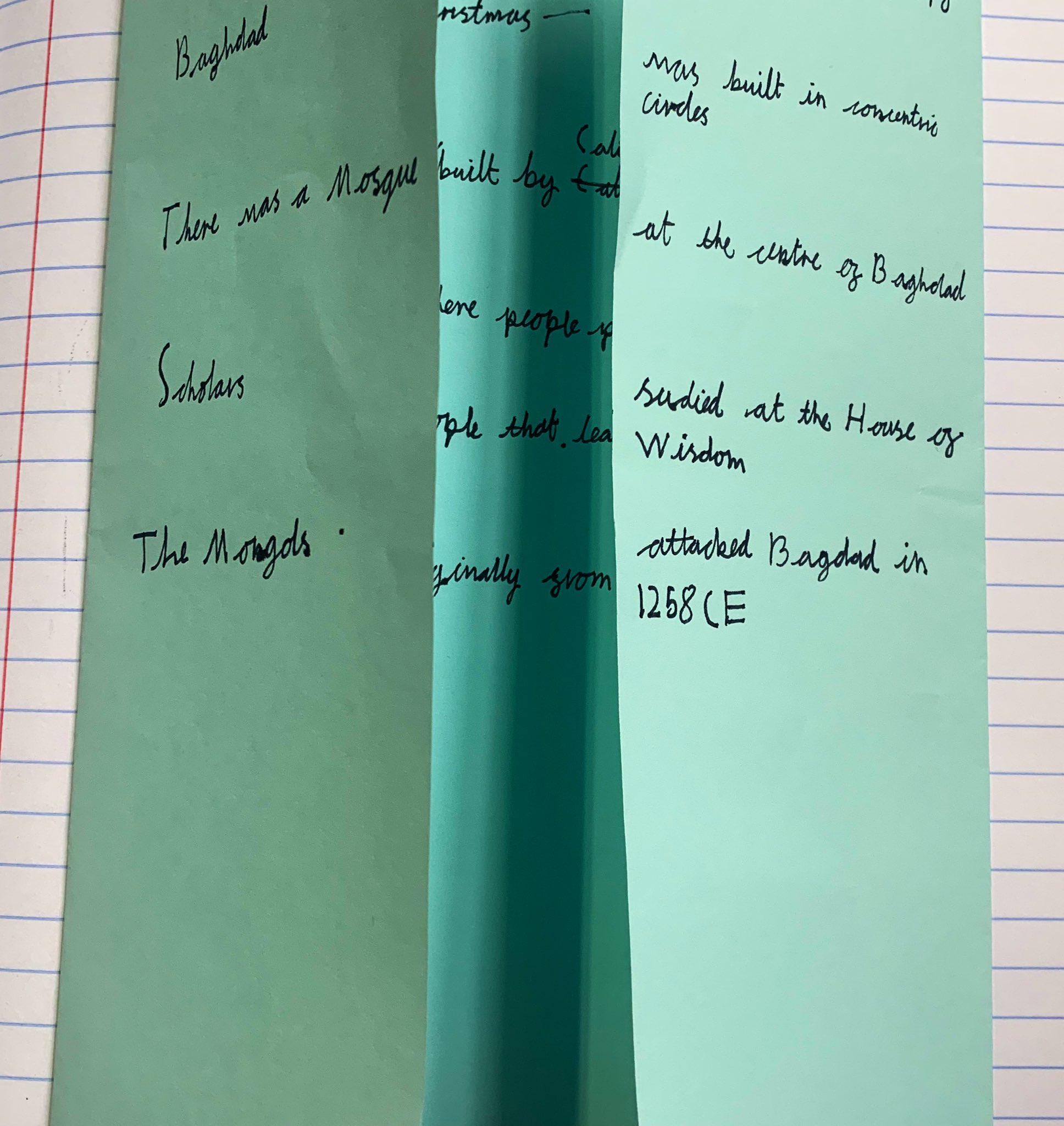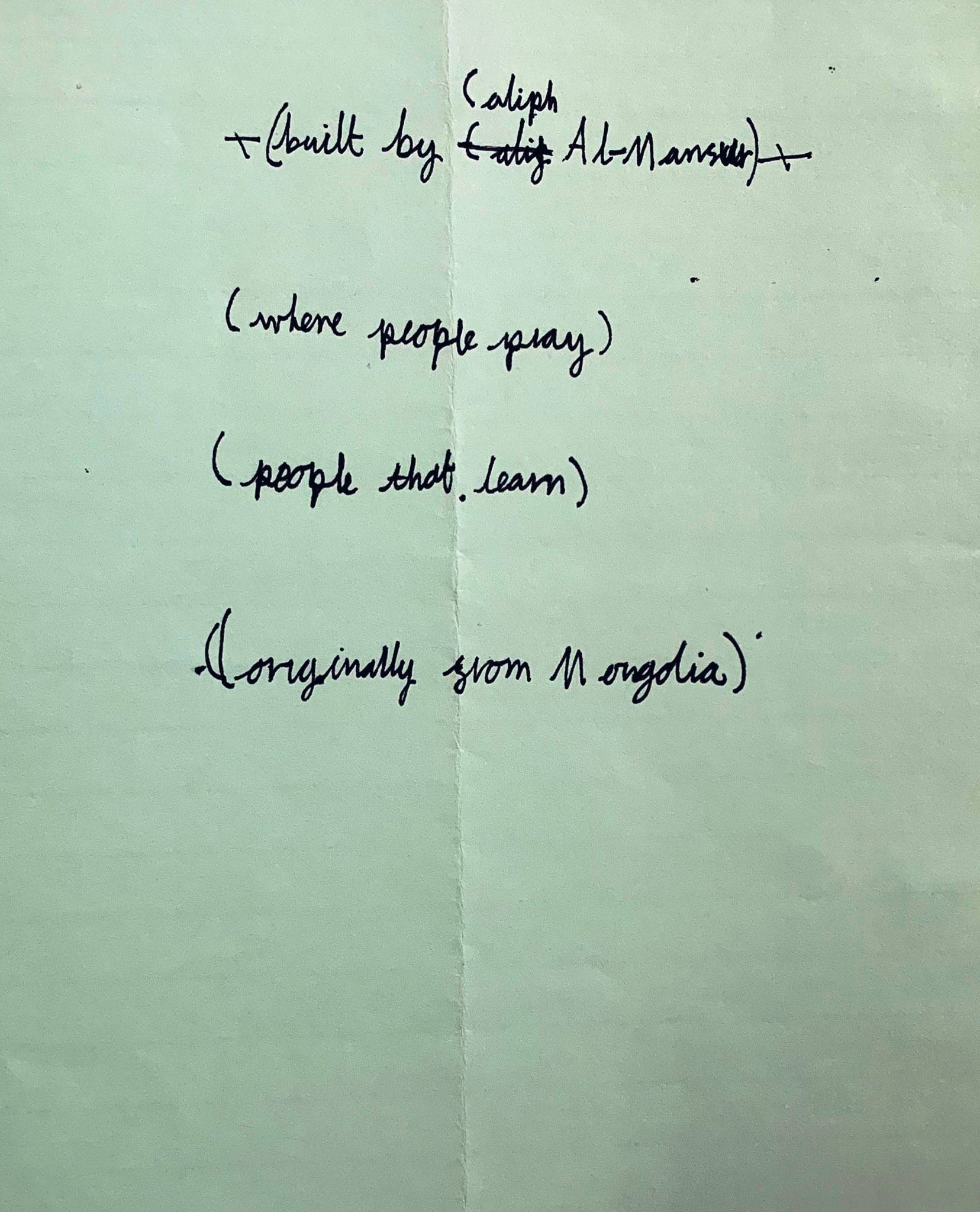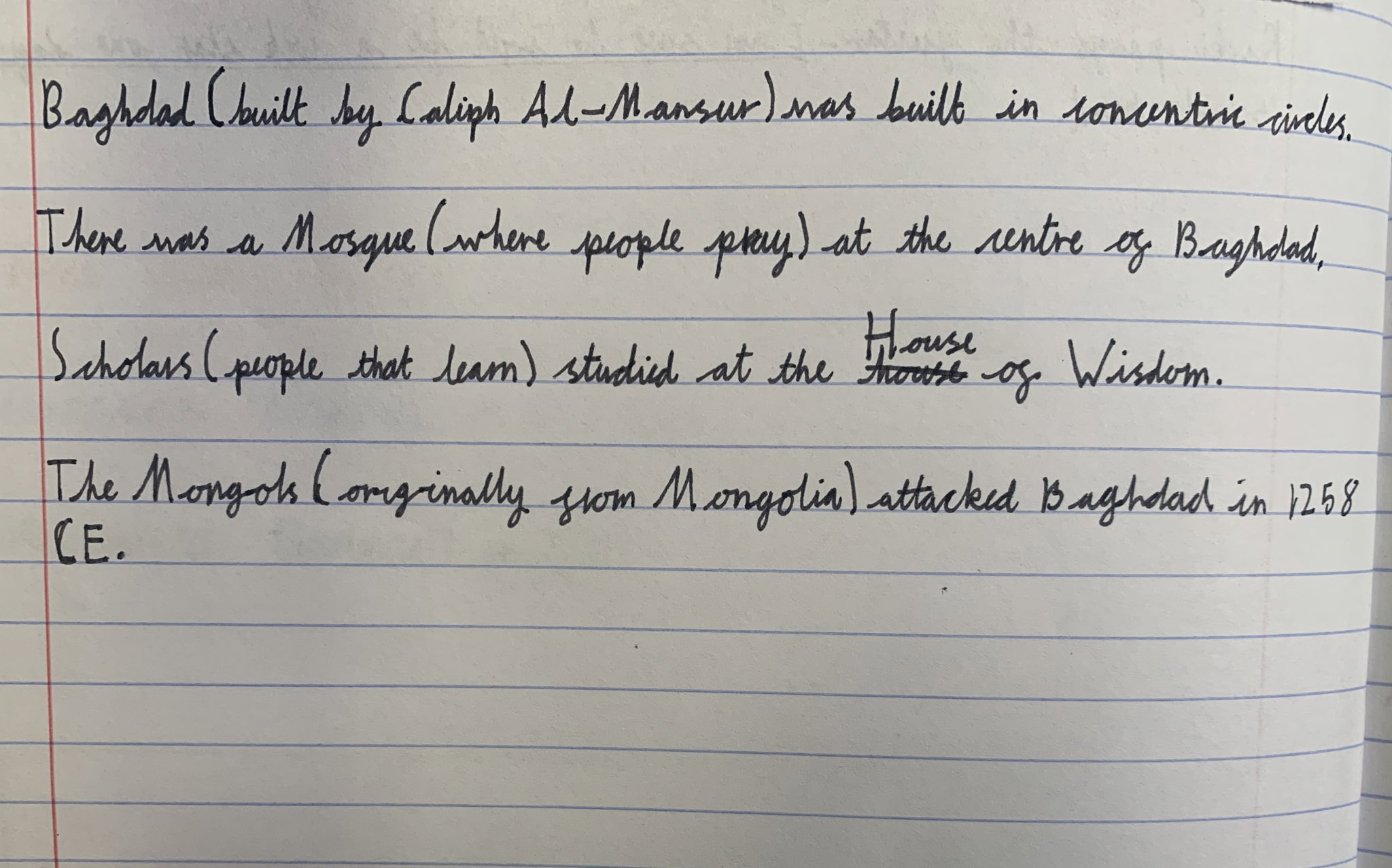 Week beginning 28th November
Year 5 have been working incredibly hard in art while learning about Islamic art and architecture. The children drew 4 identical geometric designs last week. This week they have added colour by using Indian inks. They look amazing!!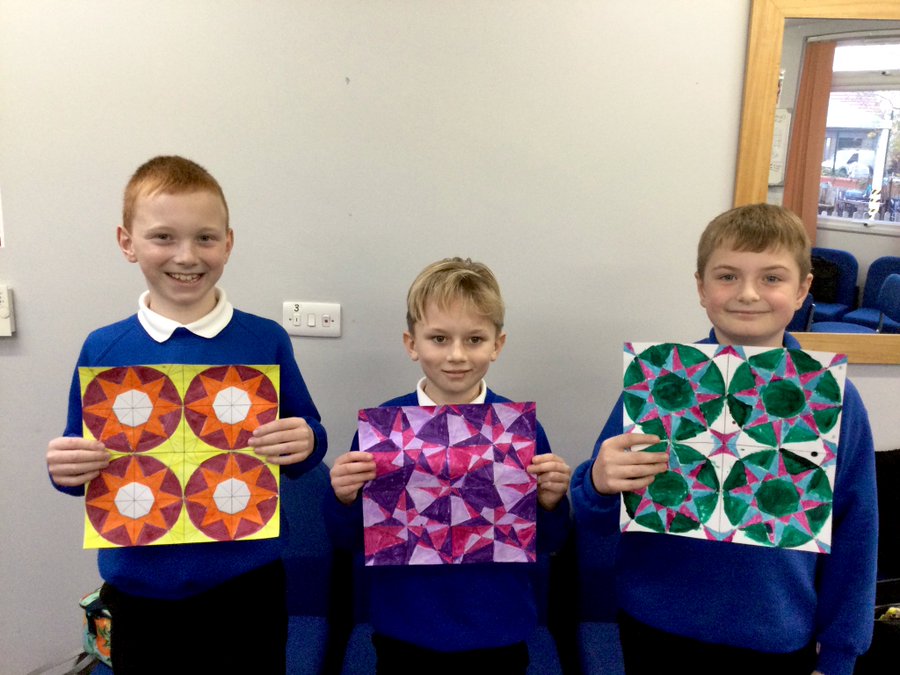 Week beginning 21th November
The characters in Skellig repeatedly discuss a poem called 'The Angel' by William Blake. So this week, Year 5 have carefully read, analysed and learnt it by heart. Listen carefully to the words (just click the link below to here us reading the poem). We think poem tells you to have courage. What do you think?
Week beginning 14th November
In science, Year 5 have been learning about electricity, specifically switches. We created a circuit using various components. Then we drew our circuits using scientific electrical symbols. Finally, we implemented our new knowledge into a practical task with a human circuit!!
Week beginning 7th November
This week in history, the year 5's have been learning about the reasons for Tudor exploration. To support our learning, we used simple freeze frames showing the 3 key reasons... can you work out why the Tudors explored?
Week beginning 31th October
Year 5 have made an incredible start to their new unit of art work - Islamic art and architecture. Today, the children have designed a geometric pattern following ideas from The Dome of the Rock. Here are just a few amazing examples!!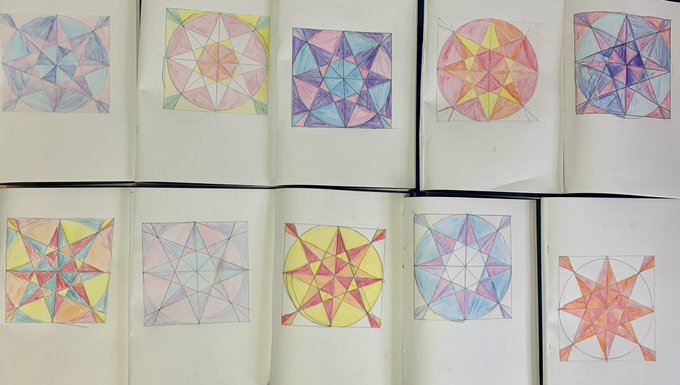 Week beginning 24th October
Year 5 have had an amazing first half term!! Well done to all the children. Have a lovely break.
Week beginning 17th October
In DT, we learnt about the structure of bridges then designed, made and evaluate our own bridges. Through investigation, we found that the truss bridge was the strongest bridge structure. So, we decided to create a truss bridge prototype out of spaghetti. We found this tricky to make as the spaghetti material was brittle and snapped easily. At this stage of design process, we investigated different materials. We learnt about hardwood and softwood. Hardwood, which includes trees such as oak, is more durable, heavier, grows slowly and is more expensive. Softwood, which includes trees such as pine, is lighter, easier to carve, grows slowly and is cheaper. Knowing this, we used softwood to create a wooden truss bridge. To create our truss bridge, we learnt new skills including sawing and hot gluing.
Week beginning 10th October
In history, we have been actively using our working wall to support retrieval. We were able to recall lots of important facts about Baghdad including , that the ancient city of Baghdad was a round city built in concentric circles and in the centre of the city, there was a Mosque and a palace.
Week beginning 3rd October
The year 5 children have been using practical scientific methods, processes and skills to investigate how our heart rate changes when we exercise.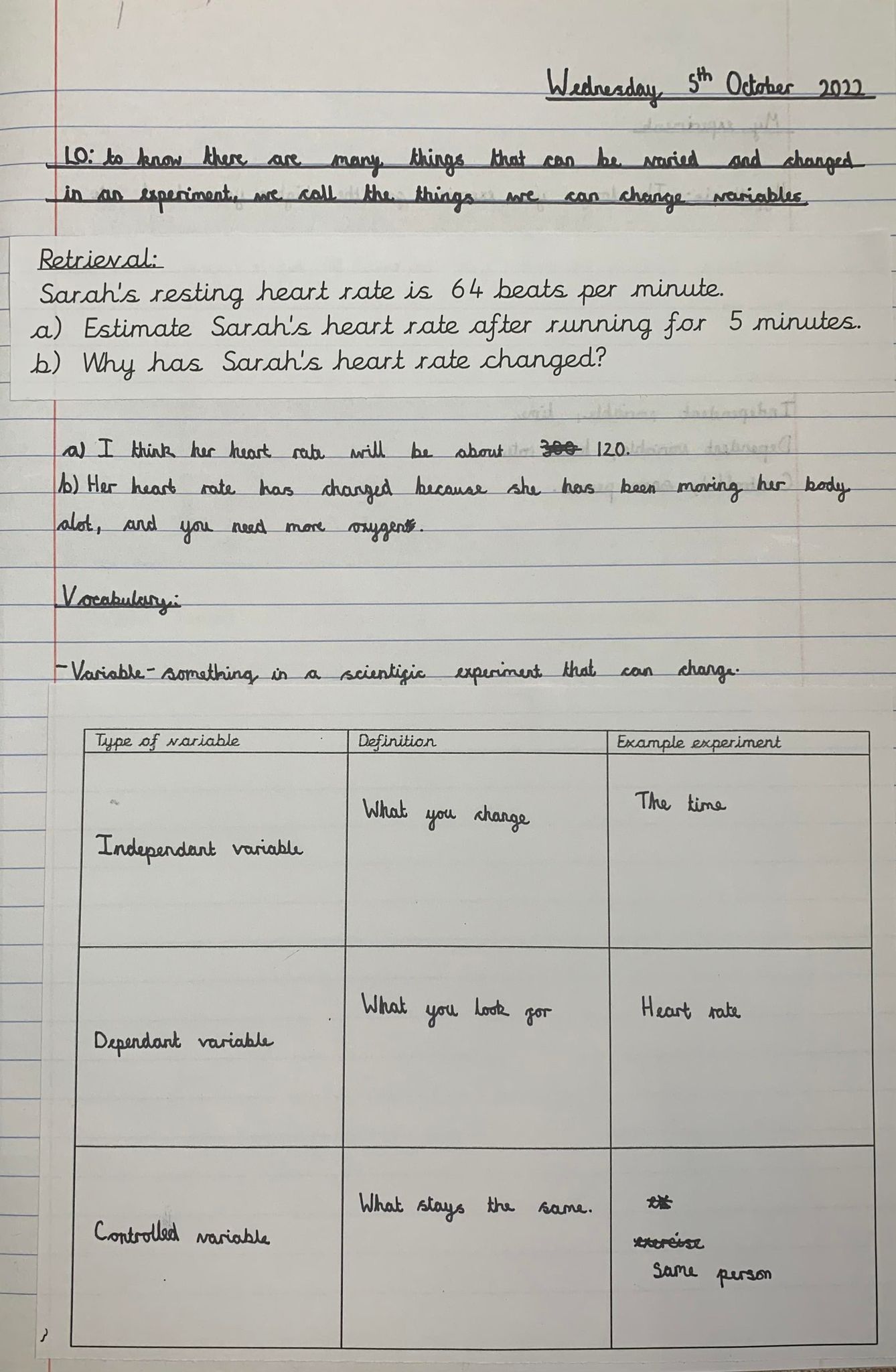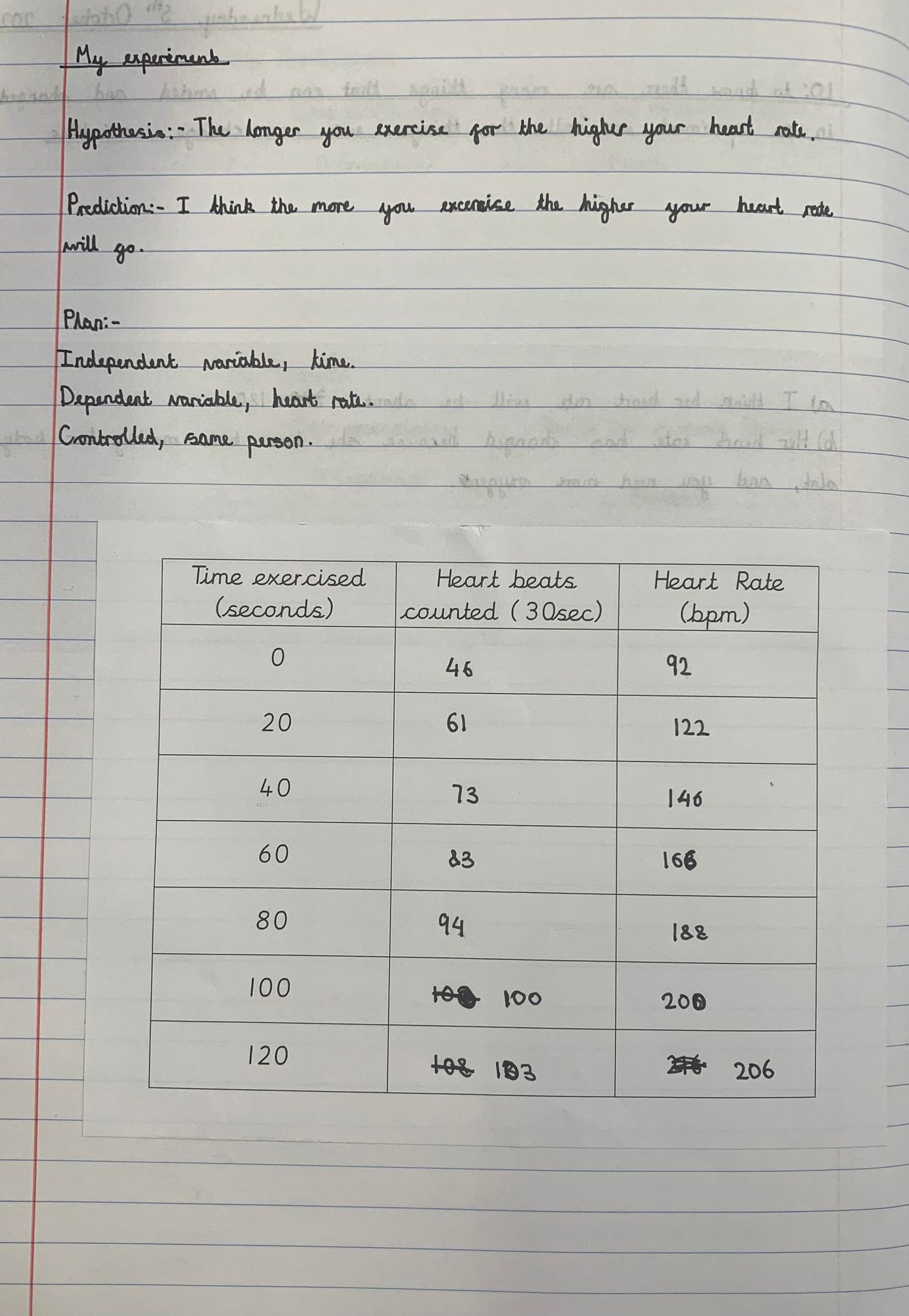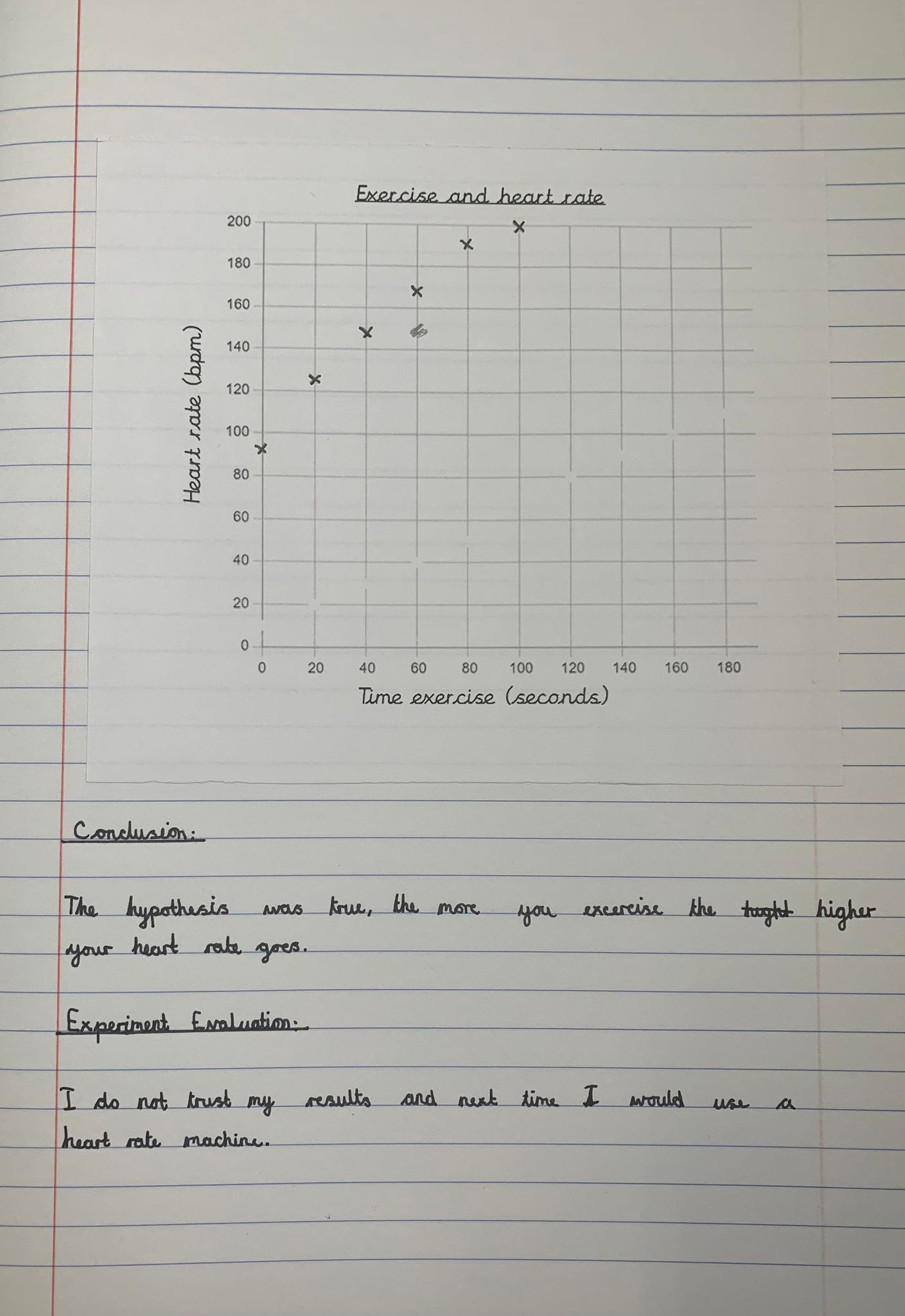 Week beginning 26th September
In whole class reading, year 5 are reading Skellig. Today, they have been explaining the meanings of new vocabulary in context - identifying, defined and using new words. The children are excited to use their new vocabulary in their next narrative!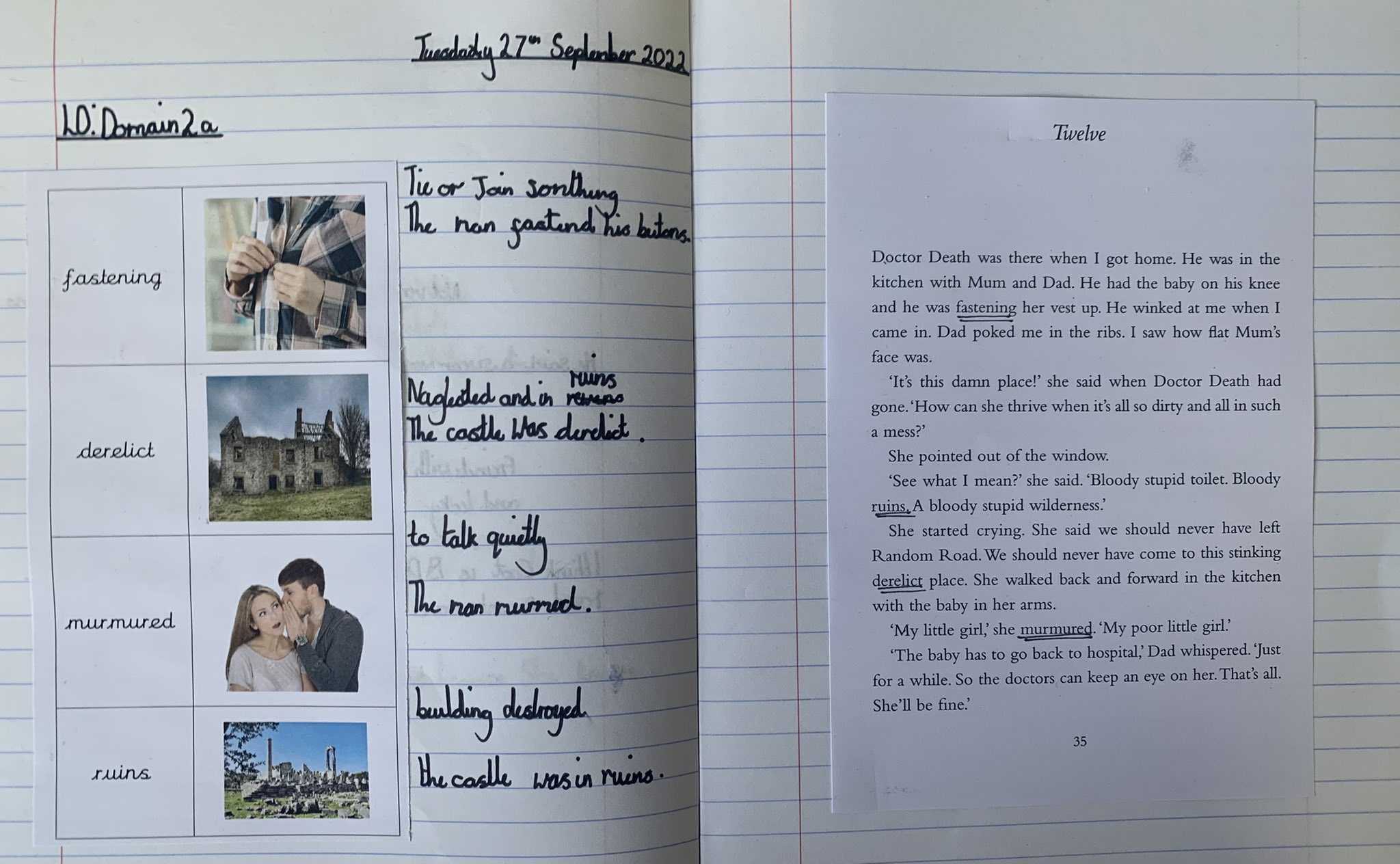 Week beginning 19th September
This week in Science, the children have been learning about the circulatory system. This week their focus was to understand that blood is made up of different components. To help them remember the four components and their functions, they made blood with replica components.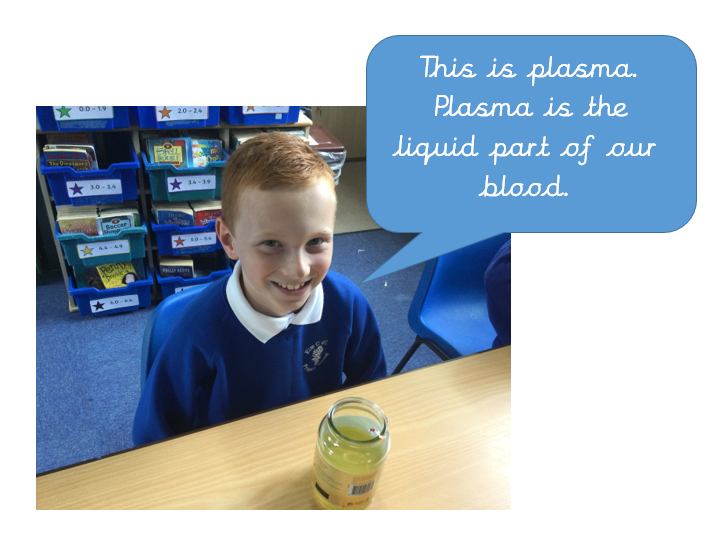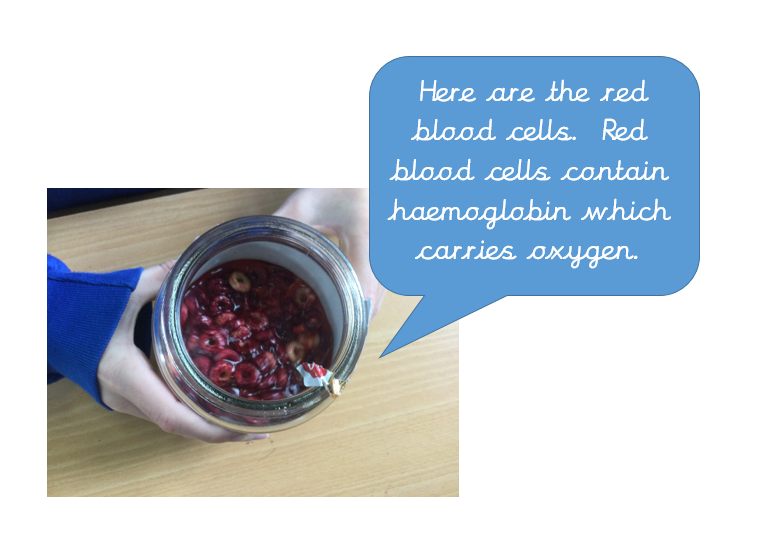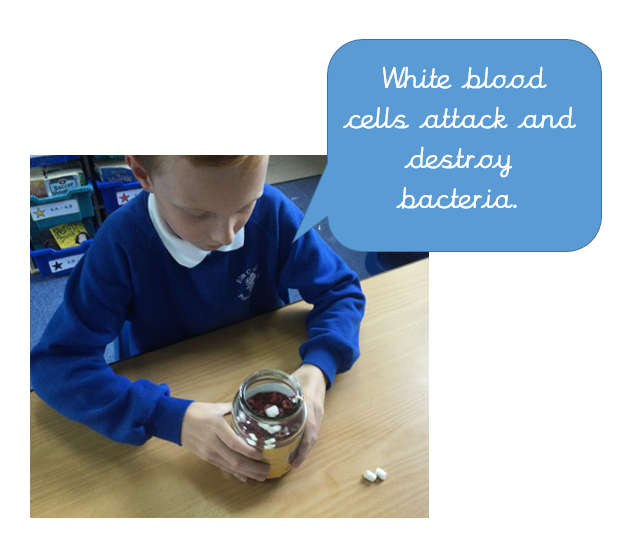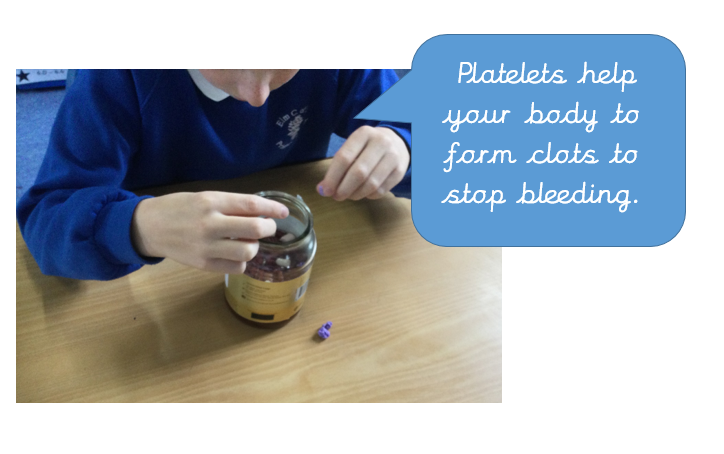 Week beginning 12th September
In maths, year 5 have been partitioning numbers and identifying place value with numbers up to 1 million!! They have worked hard to revise place value knowledge and apply new learning to tasks. Here you can see our warm up which consolidated prior learning.
Week beginning 5th September
Week one of the new term and year 5 are already shining!!
In art, they have begun learning about 'Style in Art'. They have compared style/techniques of Munch and Stubbs. They then used these techniques to help them create a pear in each style!
Here is a great example!